please remember you can click on a photo to see a larger version
After our evening hike up the trail, up past the old power generating building, we returned to the near empty campground and our camper. I studied the Montana Mountain Lakes Guide, bringing back to memory where the large cutthroat trout were up from this trailhead. The Lady studied the USGS topo quads. I knew she would see it, and rise to it like I dreamed a huge cutthroat trout would rise to my perfectly presented dry fly.
"Look here," she said. I didn't need to.
She went on, "The Phantom Trail from East Rosebud crosses Froze to Death Plateau and with a series of switchbacks drops down to the Mystic Lake Trail just three miles up from this trailhead. We can get to Froze to Death Plateau from this side!" I could feel the momentary tug of a large trout on my fly line, then it was gone. "If the weather's nice tomorrow, we can go back up and see everything we couldn't see!"
We were going up. No ifs, ands, or buts. We were going high. I could have started a story about how trout don't live in the air, contrary to all the false casting some fly casters do. Trout live in water not on mountain tops. This would be a failed effort from the start. I let it go.
"We better get an early start," I said. I set the Mountain Lakes Guide aside. To be honest, I had the bug too. I wanted to see it. And, I had a surprise in store for the Lady.
Wednesday morning was perfect, cool and clear. We got the early start, the Lady acting like a thoroughbred in the starting gates.
The first three miles gets you up to Mystic Lake, the high water source for the powerhouse far below.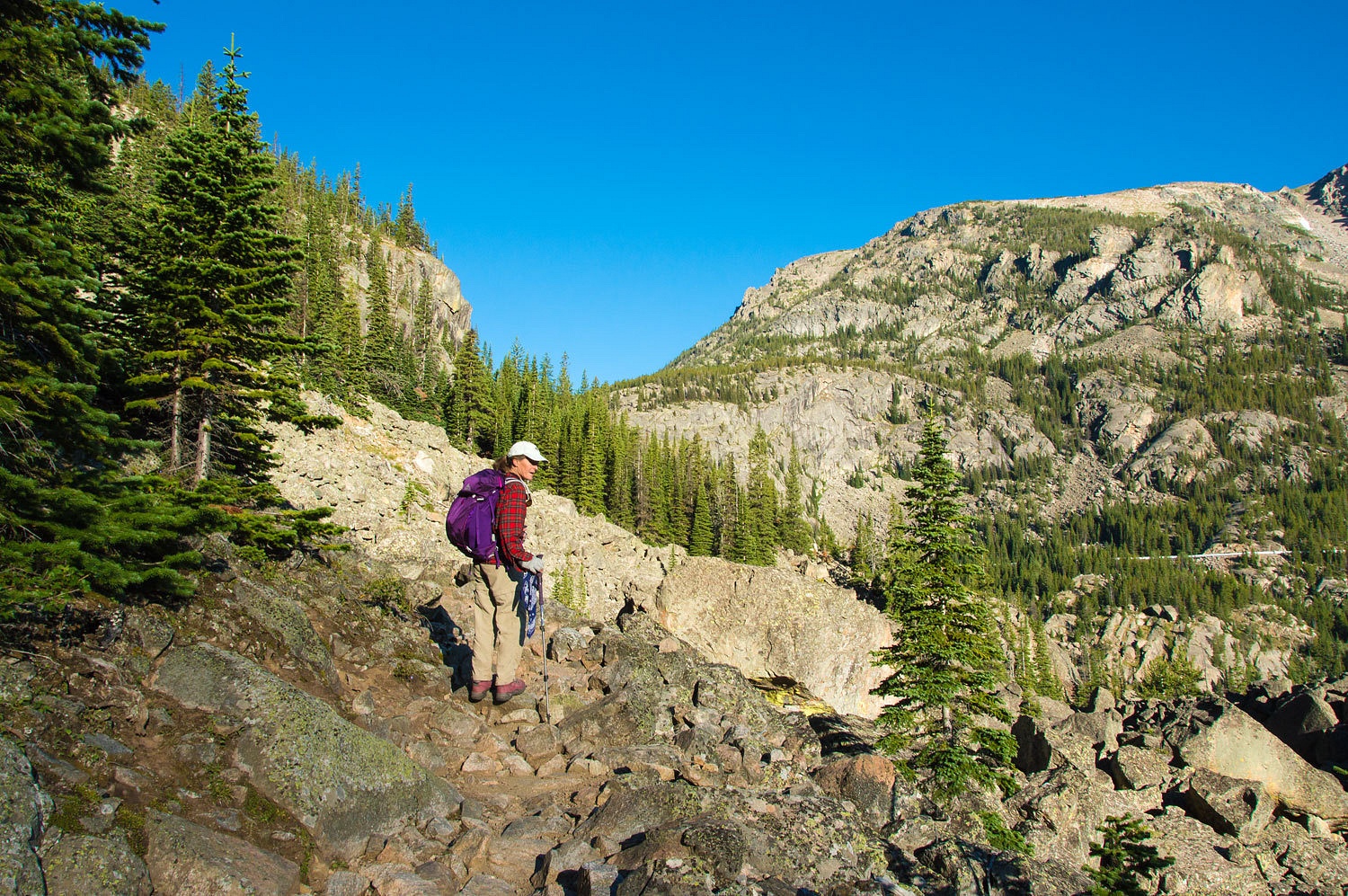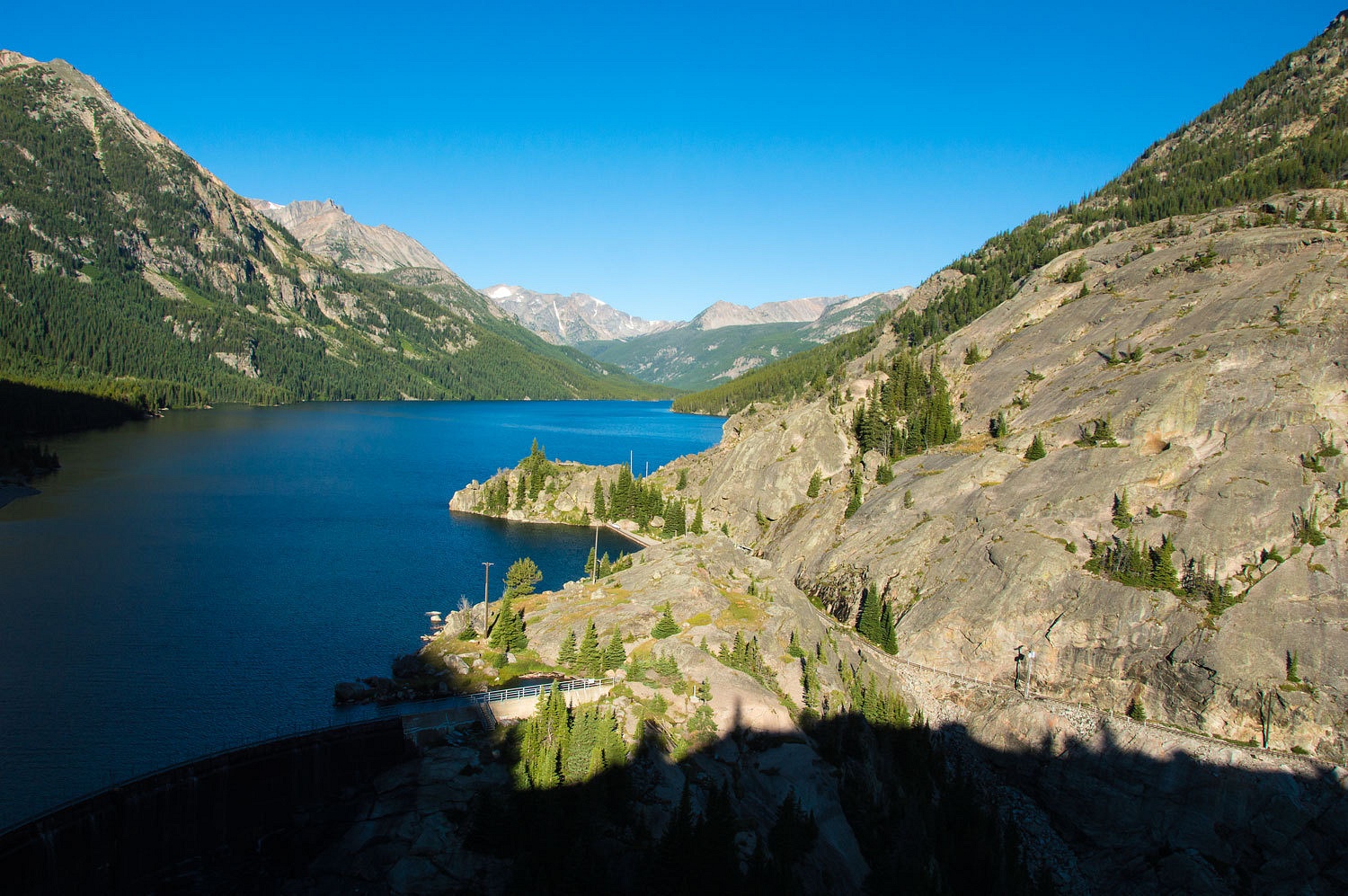 After another half mile, we intersected with the Phantom Creek Trail and started up a marvelous set of switchbacks that took us higher and higher. The morning was perfect.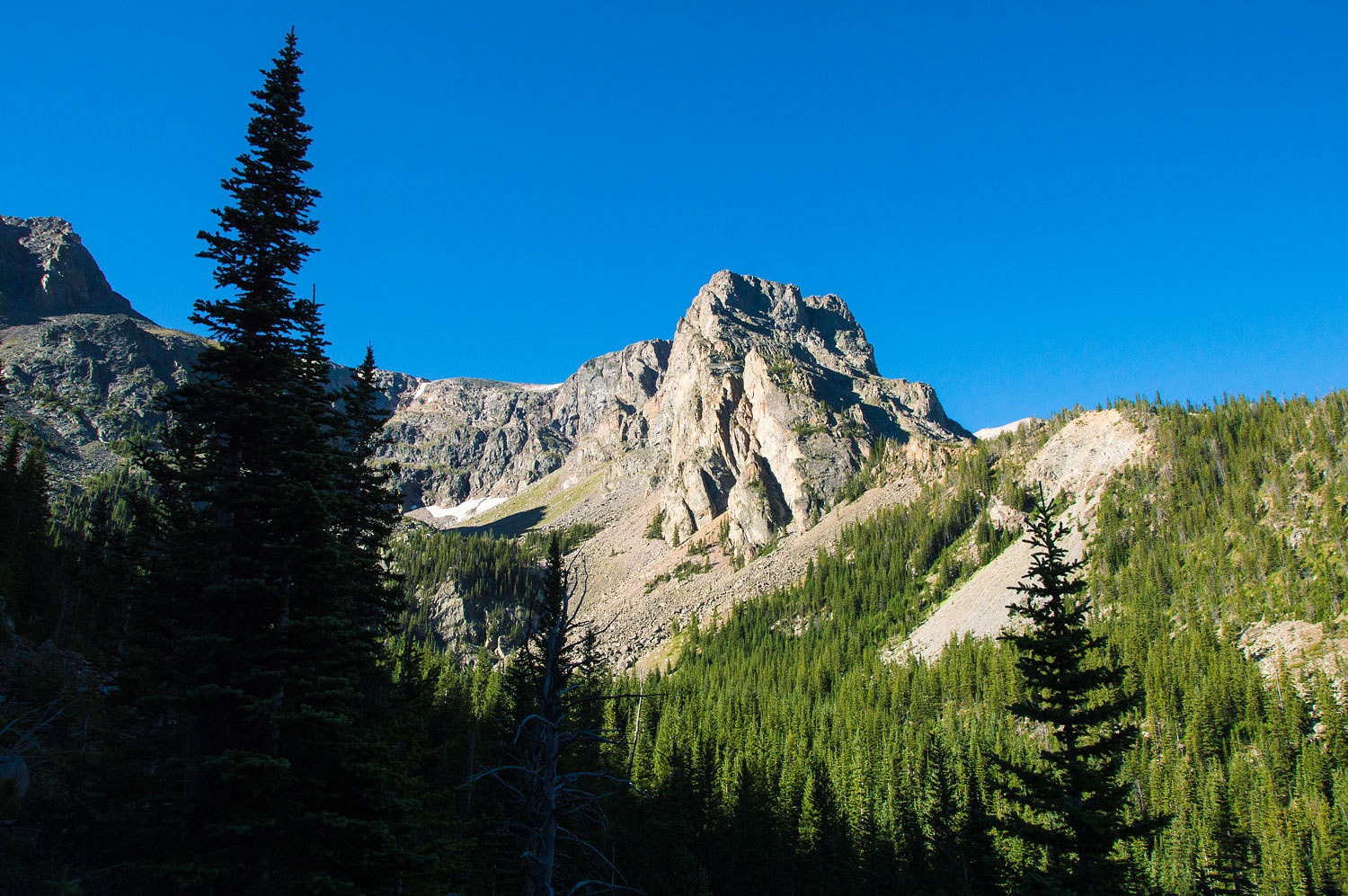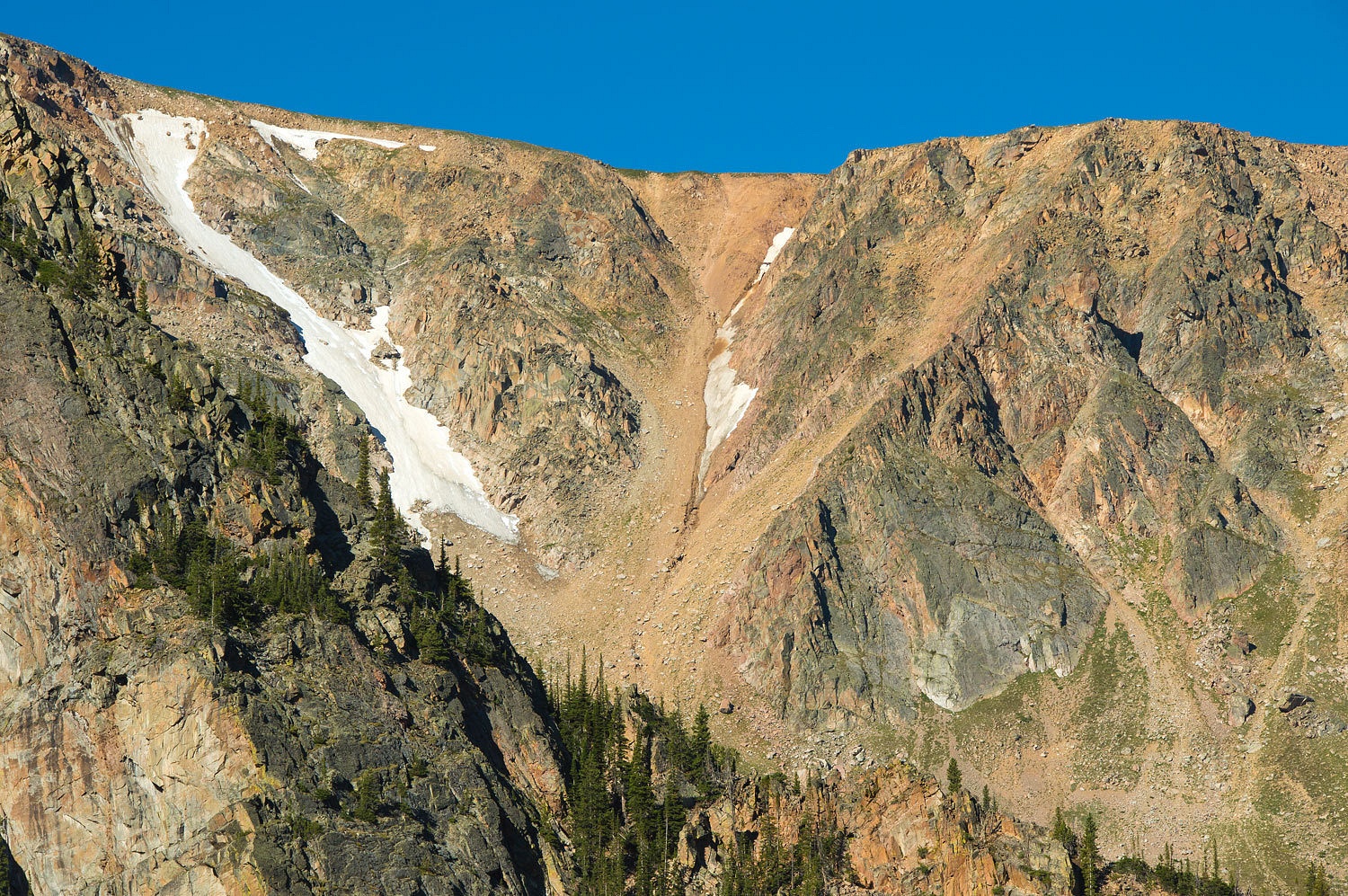 We worked our way up from sub alpine timber to alpine tundra.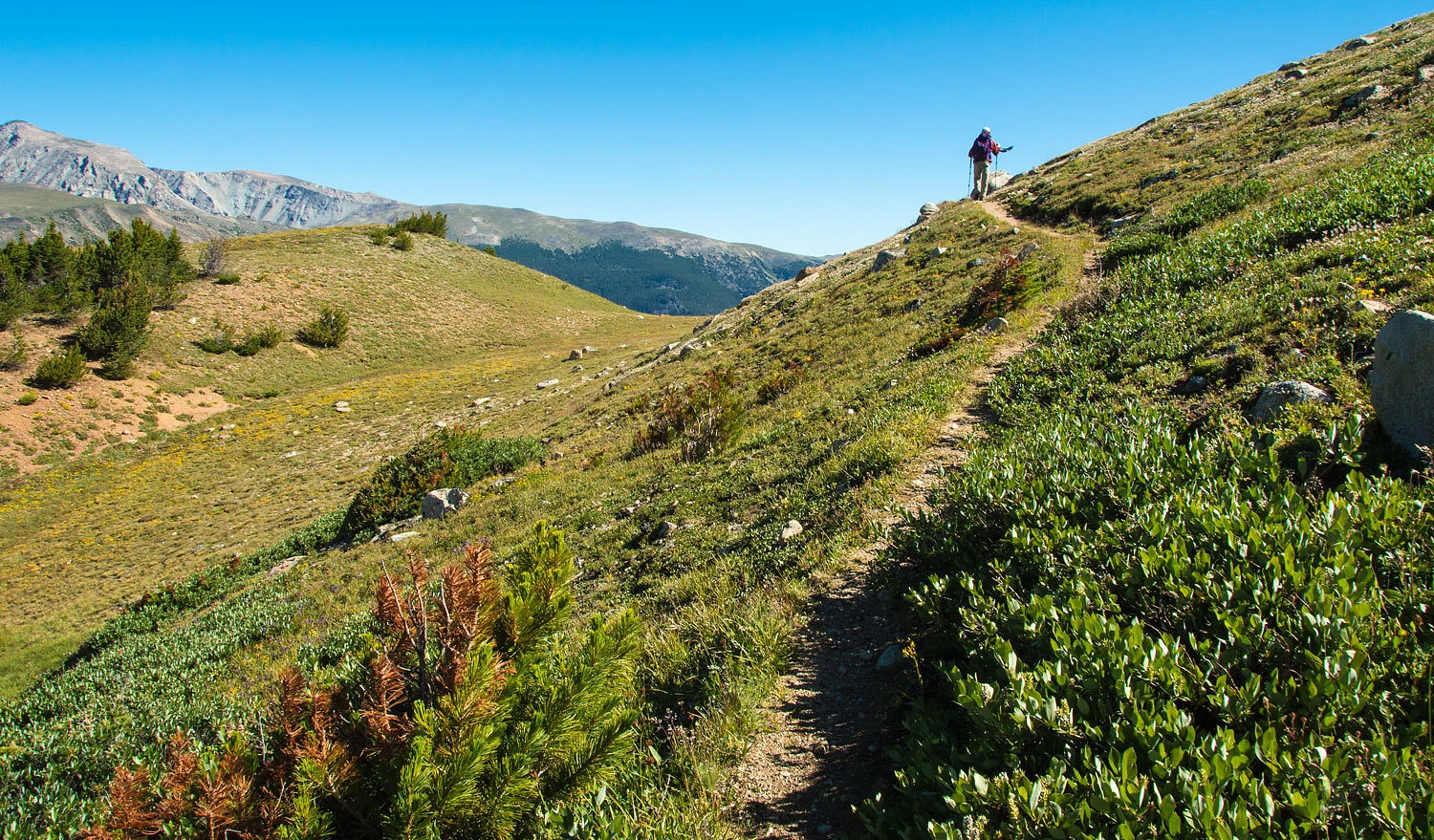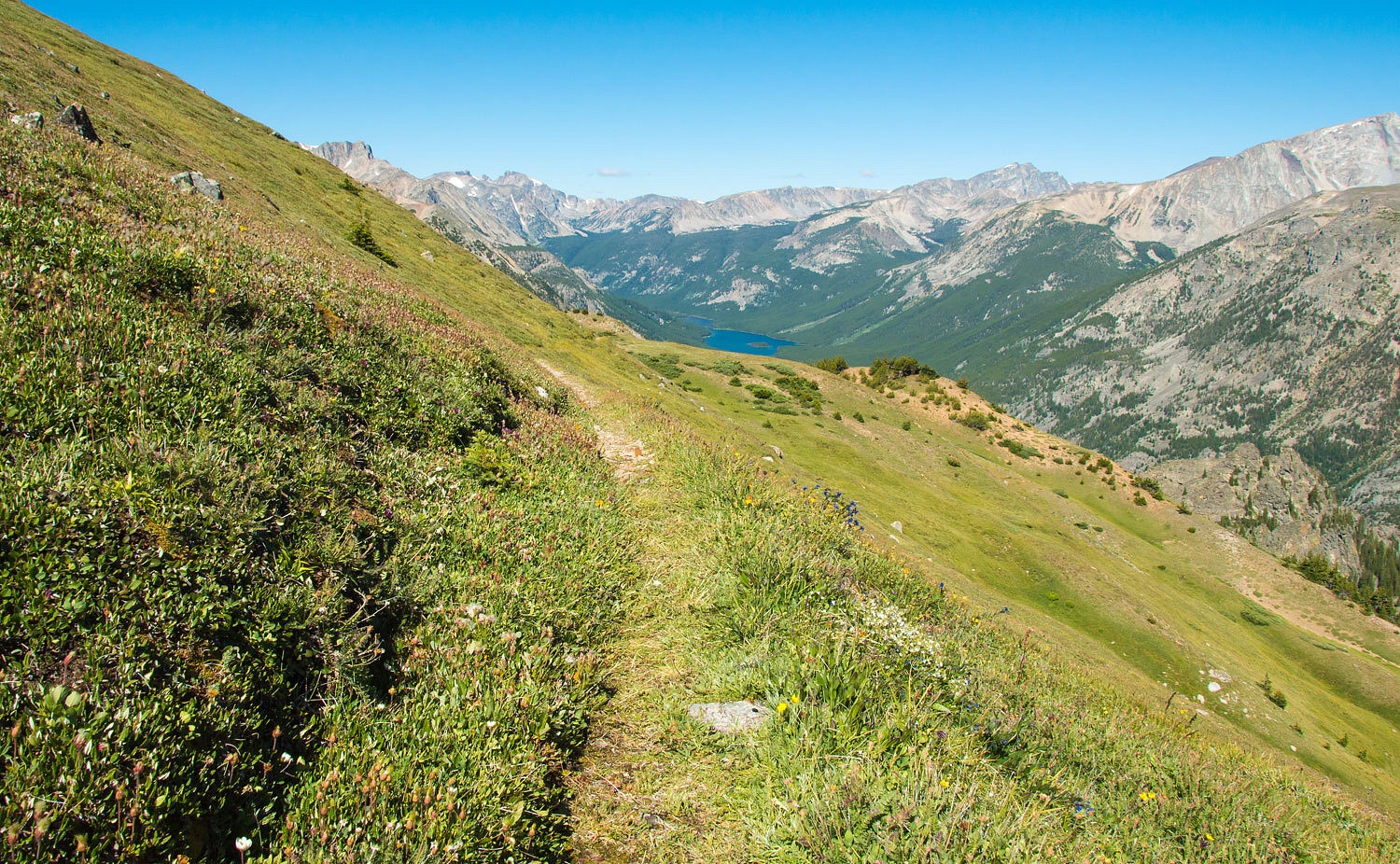 Mystic Lake was
now

far below as shown in this panorama.

Soon we were back on Froze to Death Plateau. The Lady took it all in; discovering what had been hidden by all those clouds.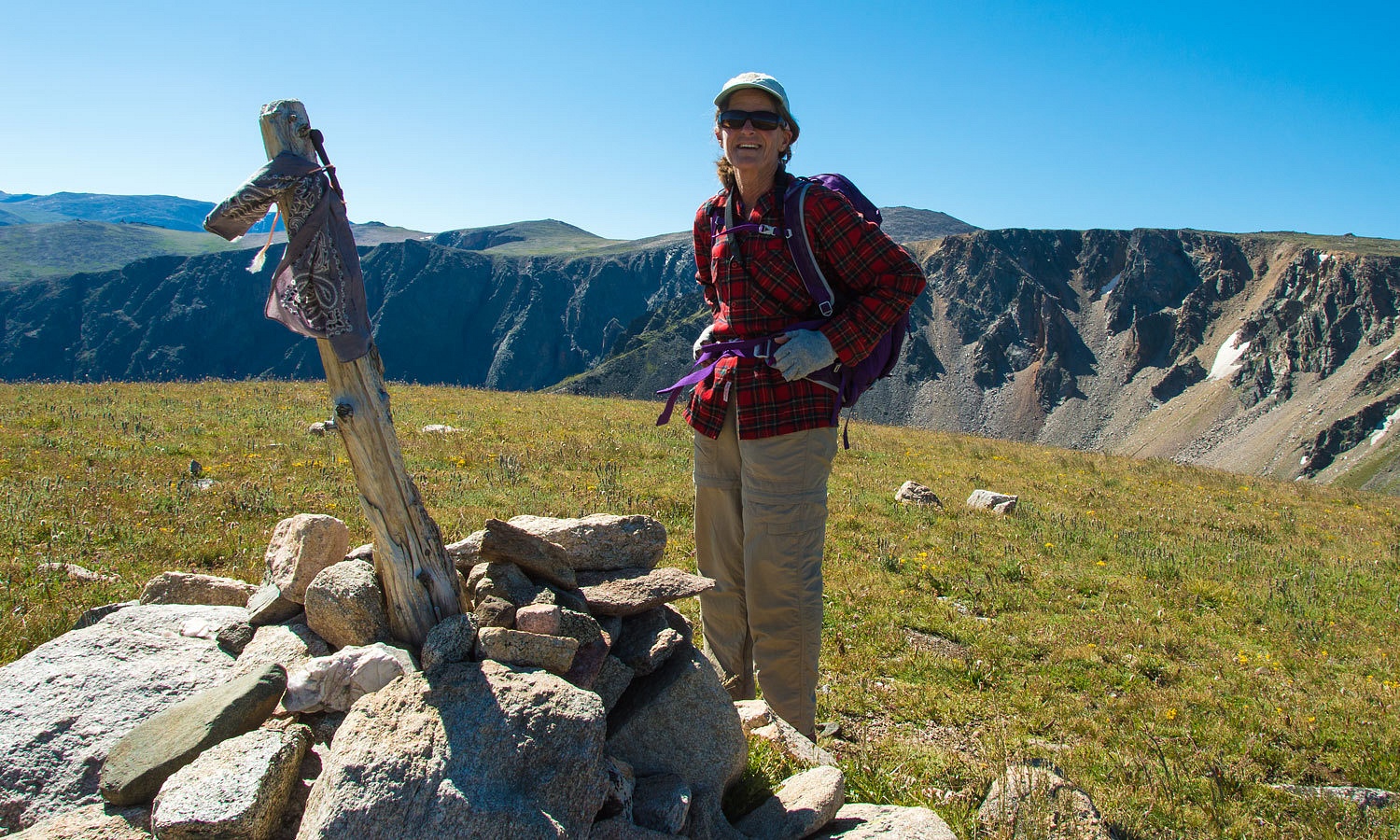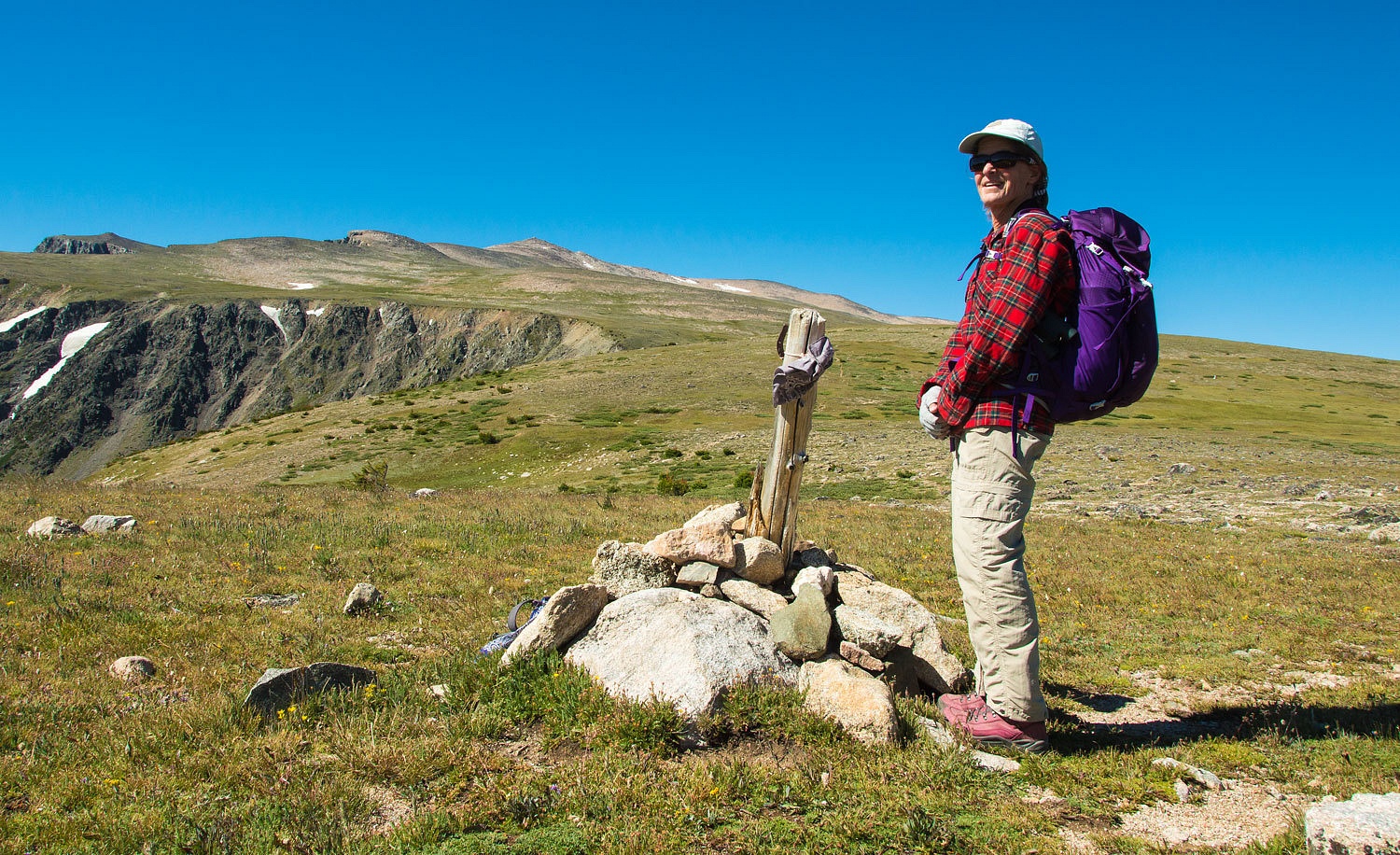 "See that highpoint?" I asked and pointed to the knob on the plateau to the south. "That is the top of Froze to Death Mountain. It is about three miles away and another 1700 feet of vertical. It would seem like a waste of such a beautiful day to not touch that highpoint, don't you think?"
She started to sound like me when she said. "That's going to take longer than we think up at this elevation. What's our turnaround time? It is all cross country with broken ground. There will be long stretches of talus with large granite blocks. We'll probably hit snowfields too."
None of this meant she didn't want to do it.