please remember you can click on a photo to see a larger version
Hiding in plain sight................................and searching for Pliney the Elder.
What drives us to explore and get out at every possible opportunity? The one word answer - stories. And this is not the stories we tell, it is the search for the stories that are out there. Stories surround us. Rock art tells stories wrapped up in mystery of meaning. Geology tells stories of Earth's fascinating past. History's story reveals multiple layers in people's day to day existence and survival. Ecology's story is one of complexity and interwoven cause and effect. Natural history's bottom line moral to its story is that we are tied to this old earth and its rules and processes. No way around it and we ought to respect our elders.
Now we know that ancient people had to have a pretty good grasp on how the earth works. If that was not the case, I'd expect no one would be reading this. Humankind would have been only a flash in the pan. But, the first person to write things down in a coherent manner that kind of set the standard on how to do it was a Roman known as Pliney the Elder. That old Pliney is still remembered 2000 years later - long before publicists - for his Naturalis Historia is testament to his importance. I'm never going to get around to reading his work myself, but I firmly believe old Pliney deserves the respect he receives. And to make his story even more intimate and compelling, Pliney died during the eruption of Mount Vesuvius that destroyed Pompeii and Herculaneum. His is a great story.
So, we love stories and the Lady had a long weekend off from school for President's Day. Where is the best place to go that easily ties together our interests?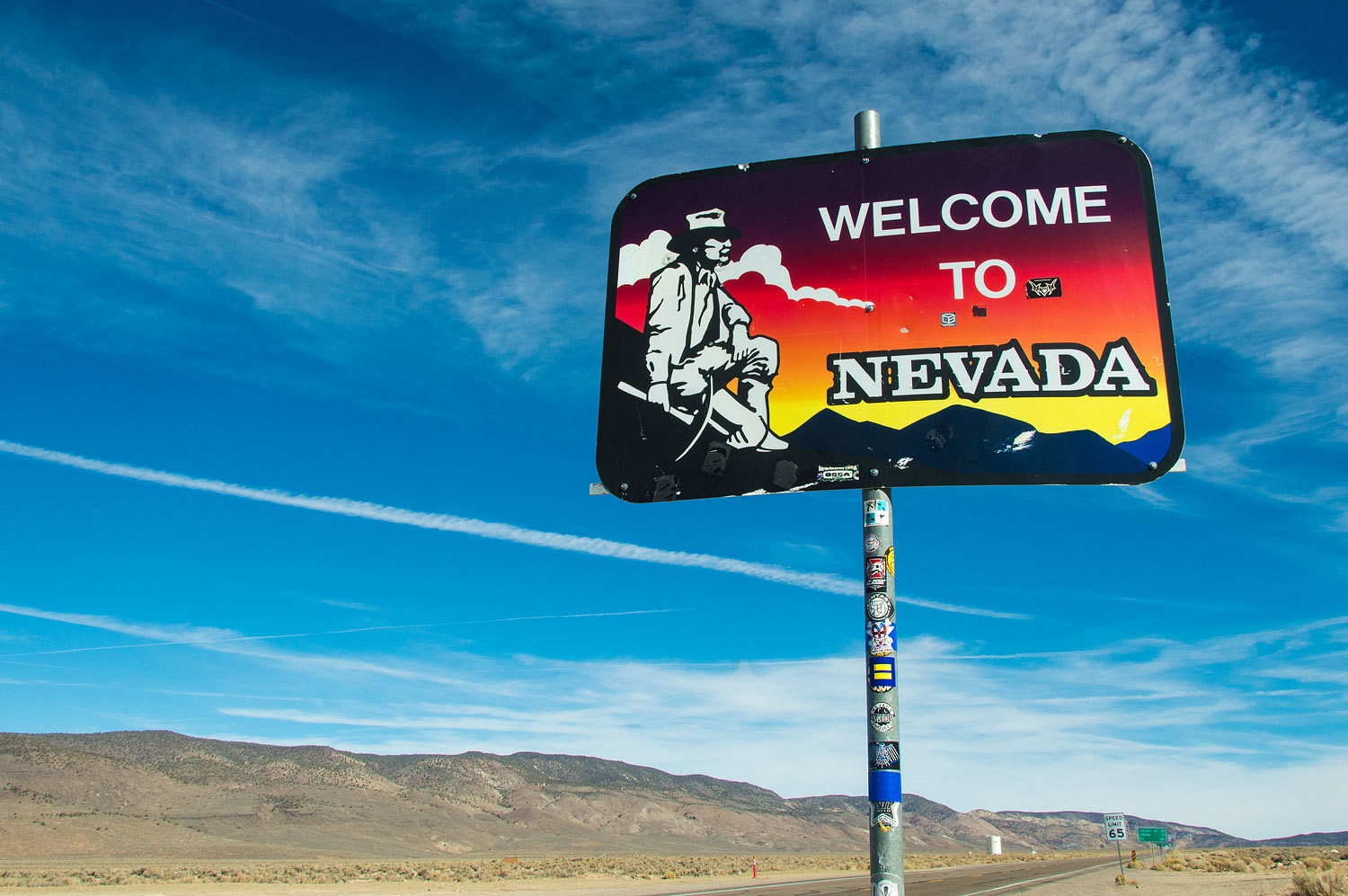 And who was joining us for this adventure? The Teds!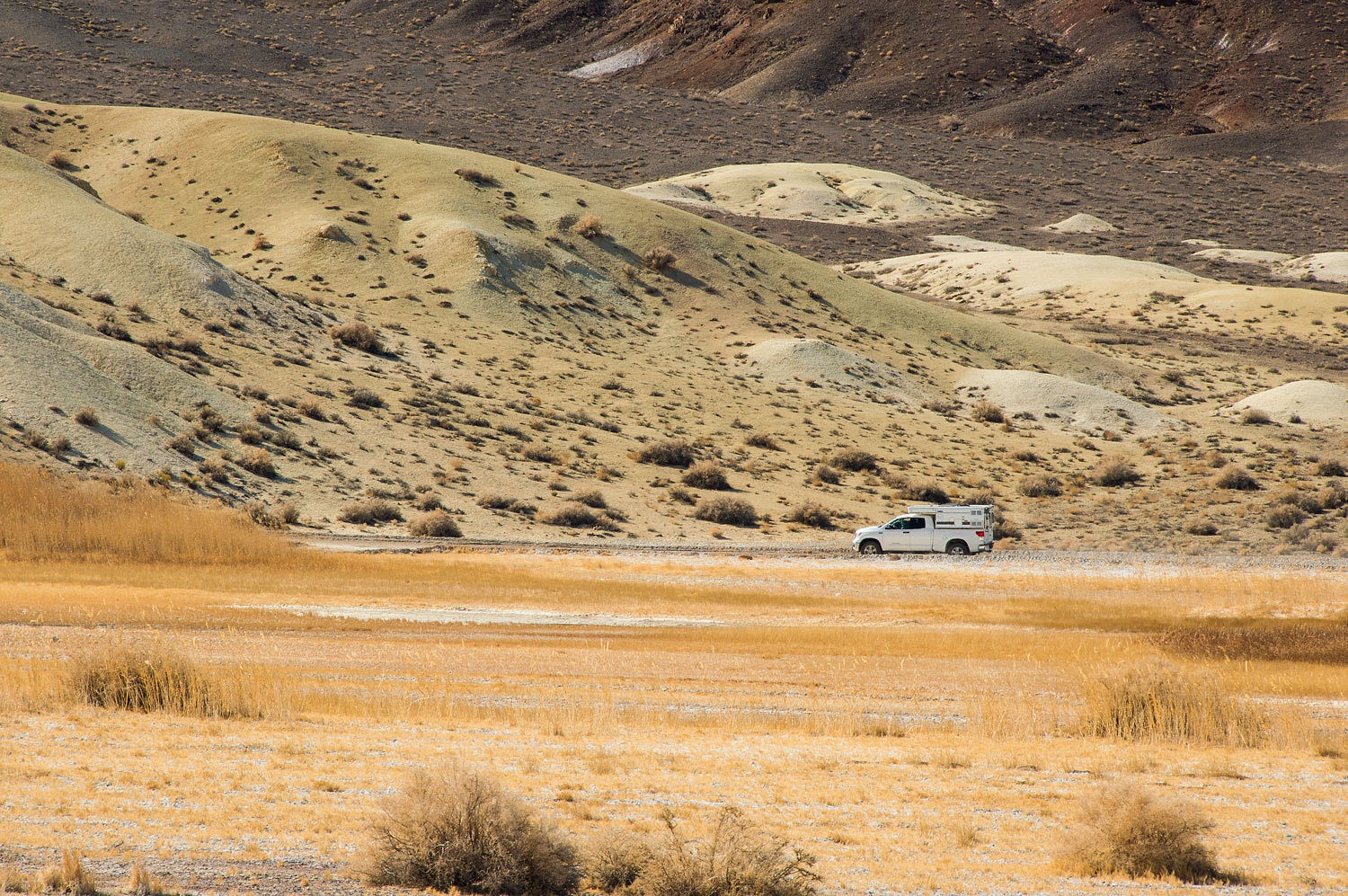 I had exchanged emails with Ted discussing possibilities for a destination. One day at lunch I was using Google Earth and looking around areas in Nevada. That's when I saw it. The colors were unbelievable! As I zoomed in closer, I was riveted. I was mesmerized. That evening I showed what I had found to the Lady. "I want to go there!" was her immediate response. I went to my maps and discovered the mountains are called the Silver Peak Range. The only real information I found online was this intriguing piece by The Pew Charitable Trusts - Central Nevada's Scenic Gem - Hiding in Plain Sight.
Early afternoon on Friday found us on the east side of Gap Springs, our planned meeting spot. We were waiting for the Teds, having lunch, in awe of the landscape. The Teds would be coming in from the north. Ted is known for making an entrance with style. He did not disappoint. We had positioned our truck so it would be easily seen and it worked. They slowed and acknowledged they had seen us and then went looking for the road, our route in. That part didn't work as well. Soon the Ted's were driving by in the opposite direction. One of Ted's nicknames is "Magellan" because of his keen navigation skills .....................we'll just let this part of the story go. We were soon set up at a camp spot at road's end.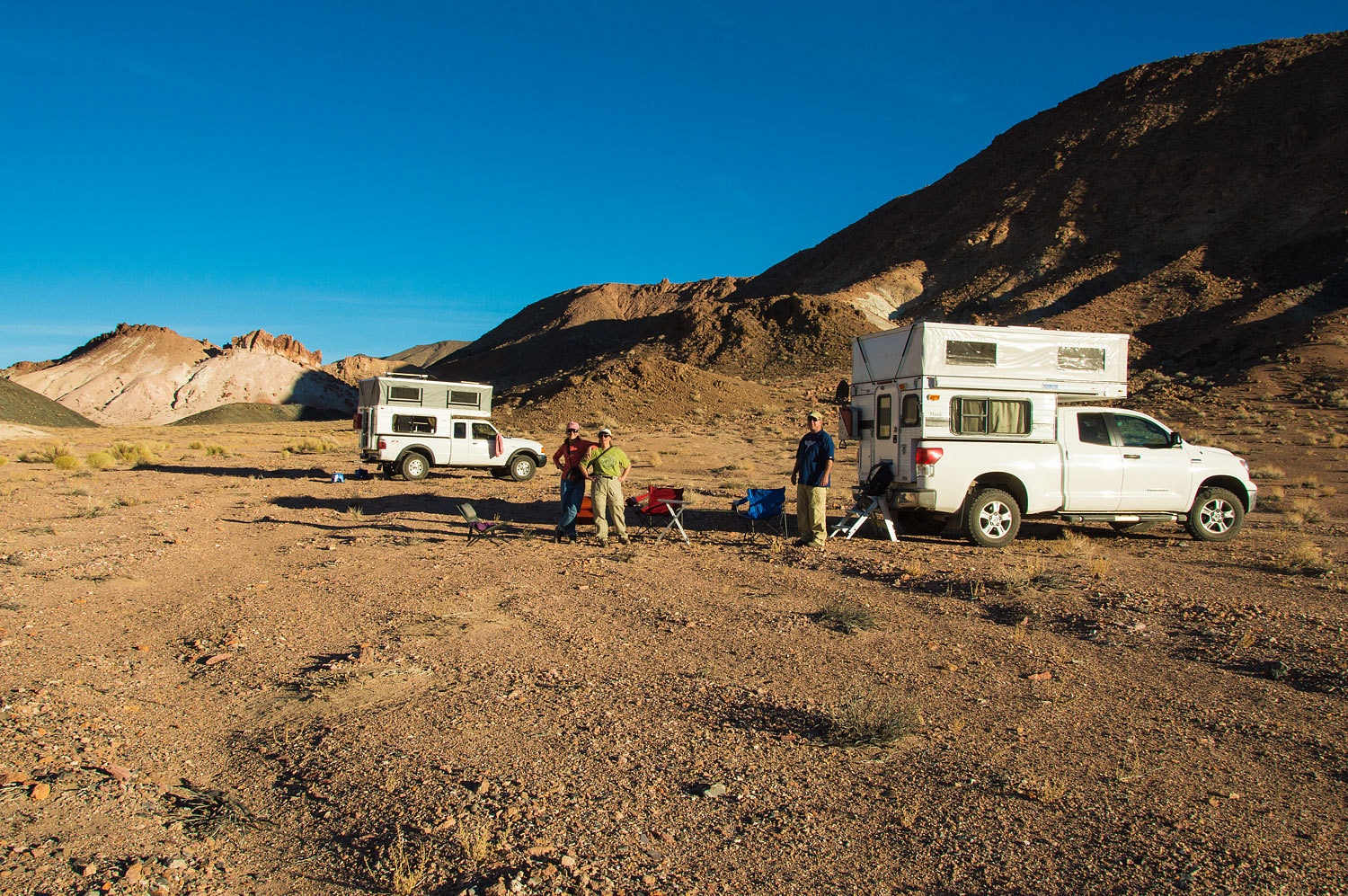 The Teds are expert pop up campers and it was amazing how fast they were set up and ready to go. These two are pros. We then walked up and explored the basin above us.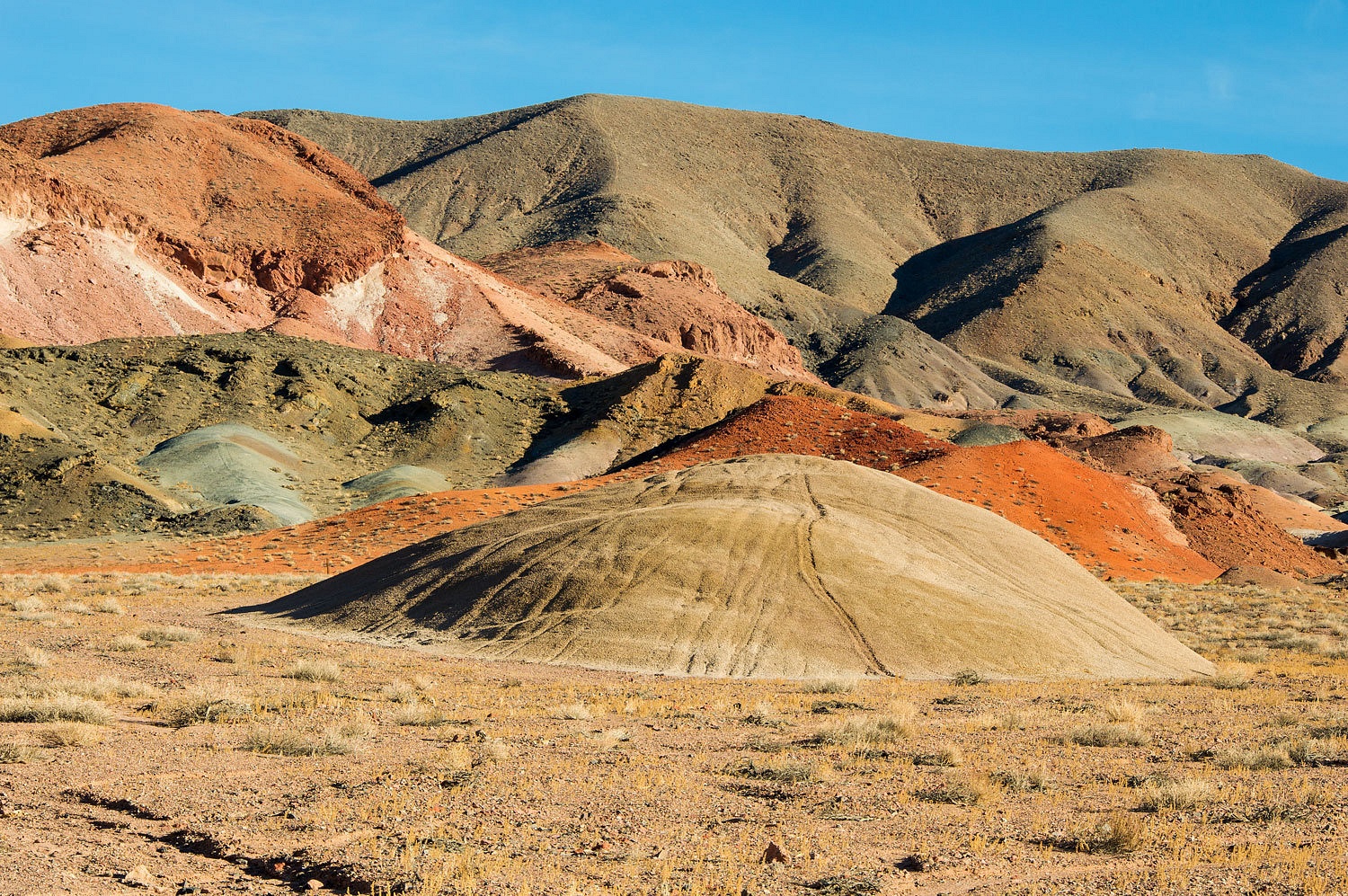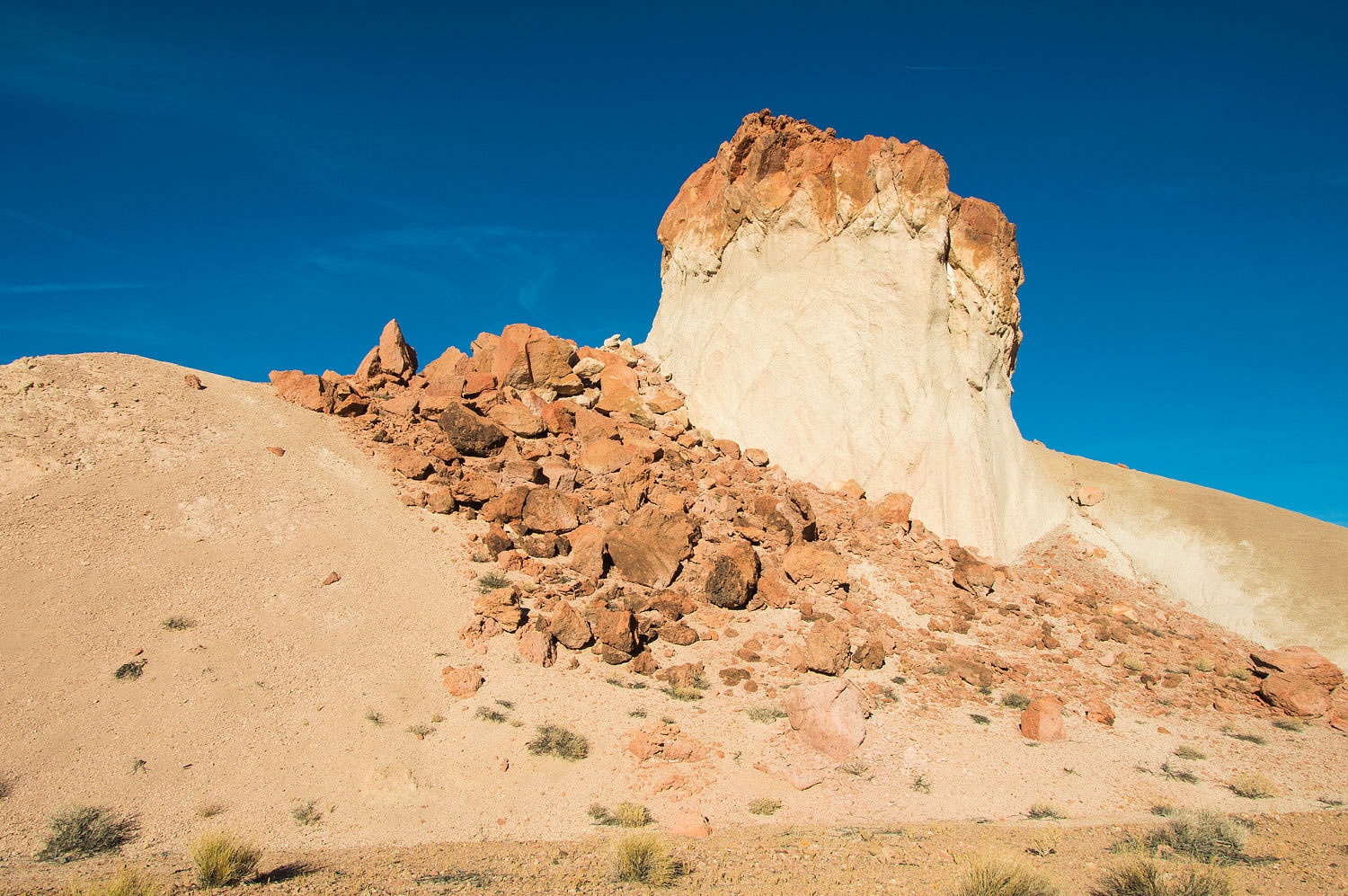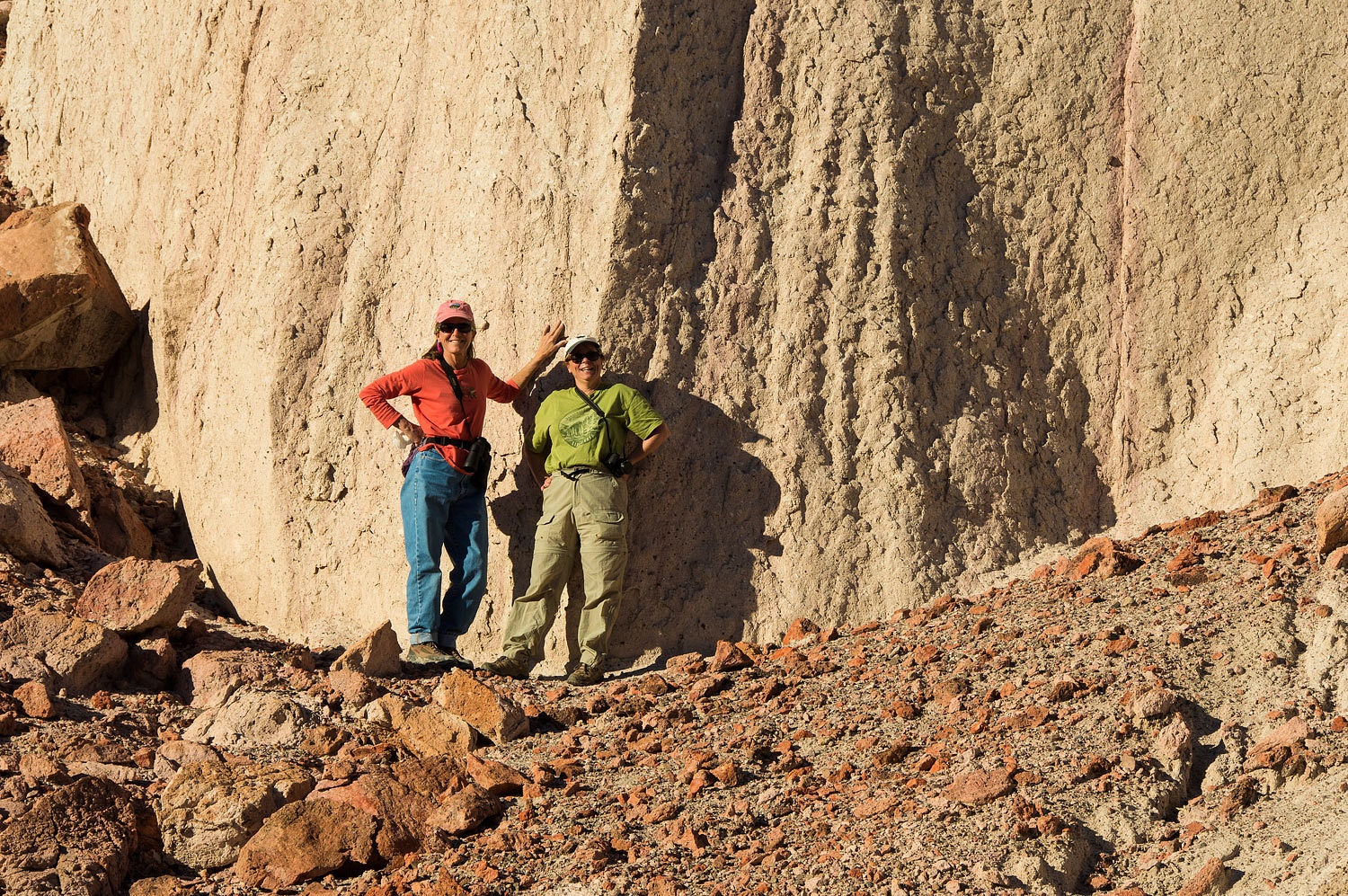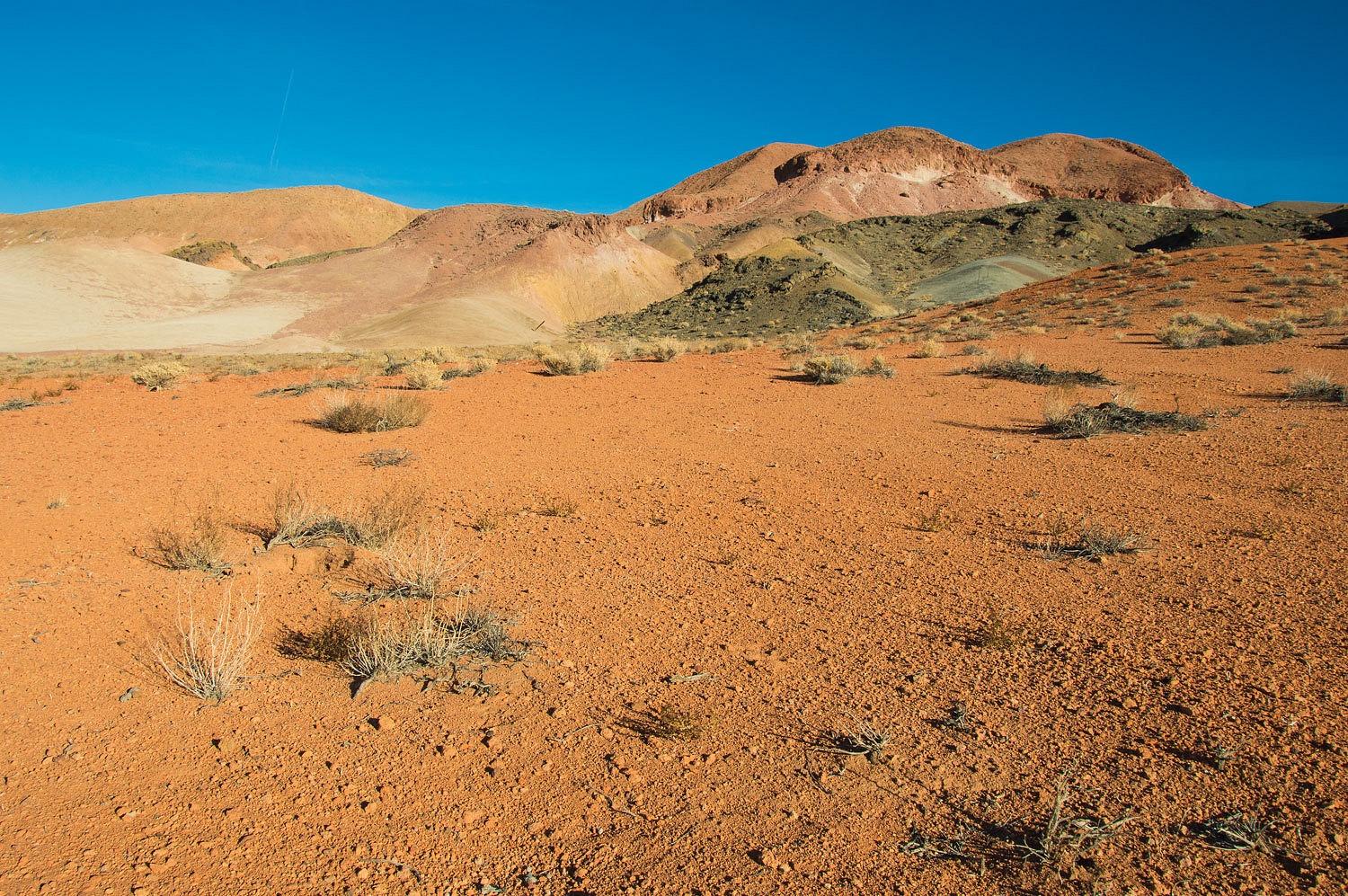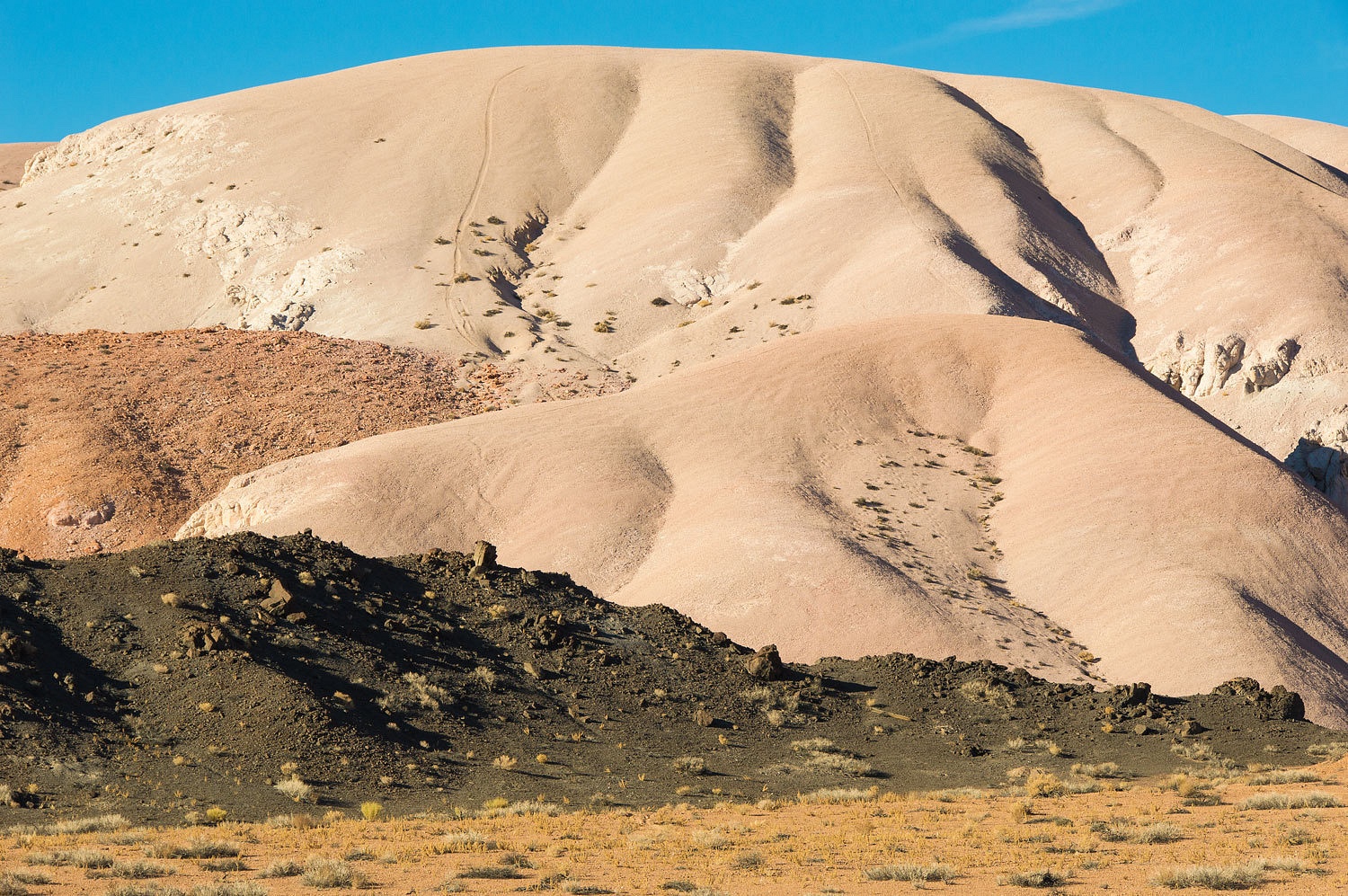 Sadly, this incredible area bears the scars of off road motor vehicle abuse and is a poster child for the need for aggressive management of thrillcraft, at the very least keeping them to designated routes only and at best limiting motor vehicle use on our public lands to street legal/licensed vehicles only.
It was an unforgettable afternoon exploring this "scenic gem". The visual wonder is beyond description. This should be a National Monument.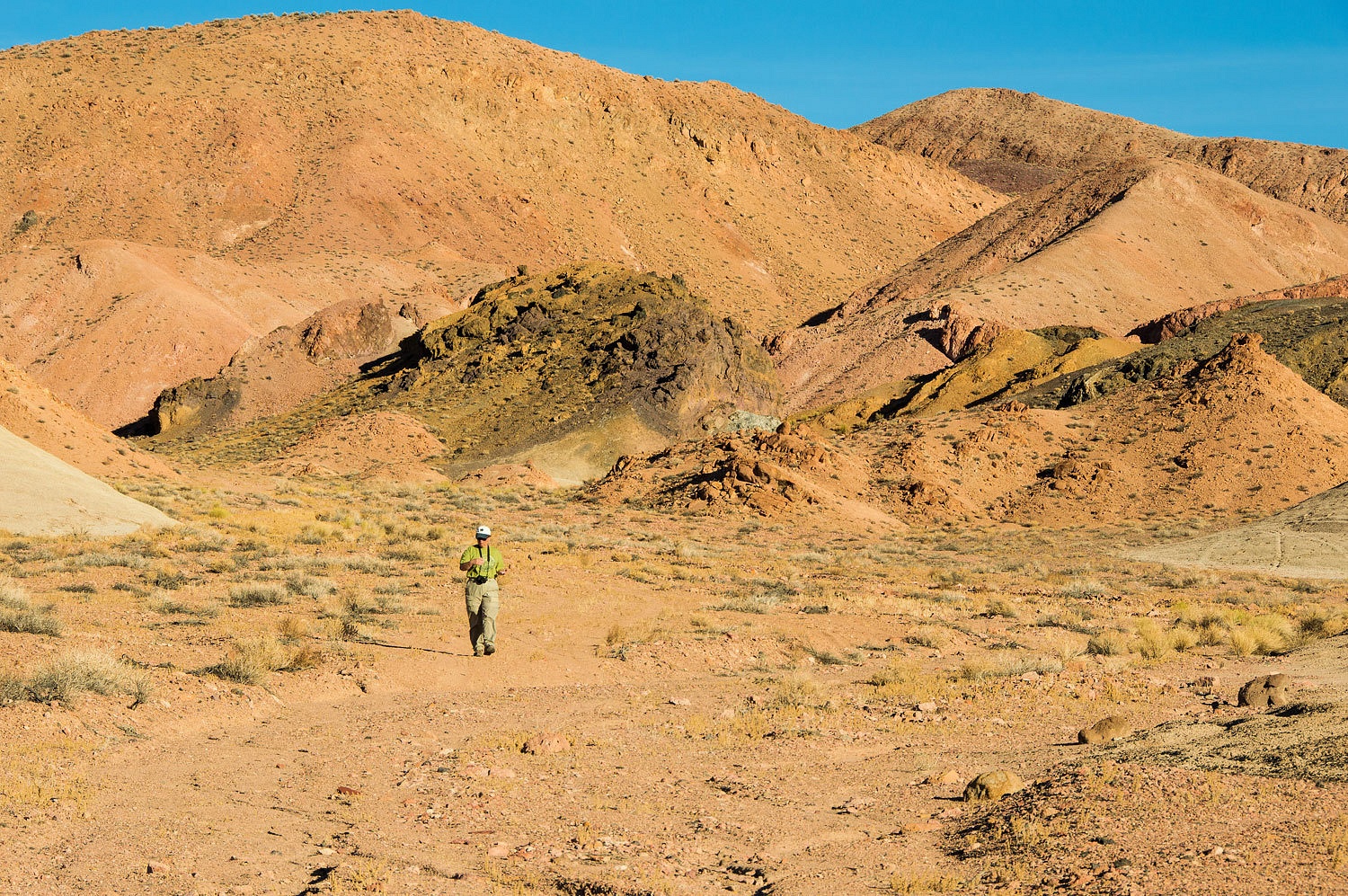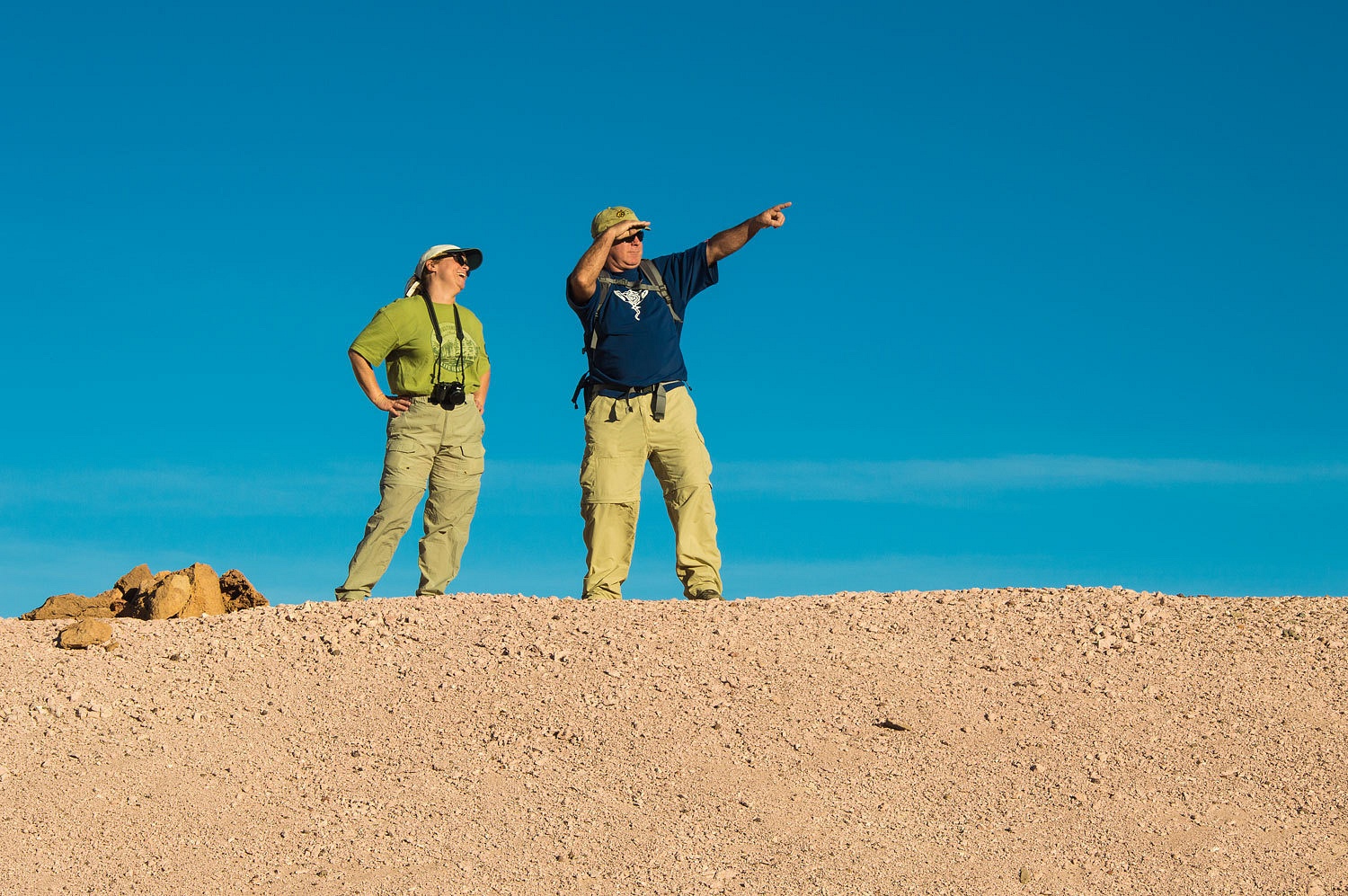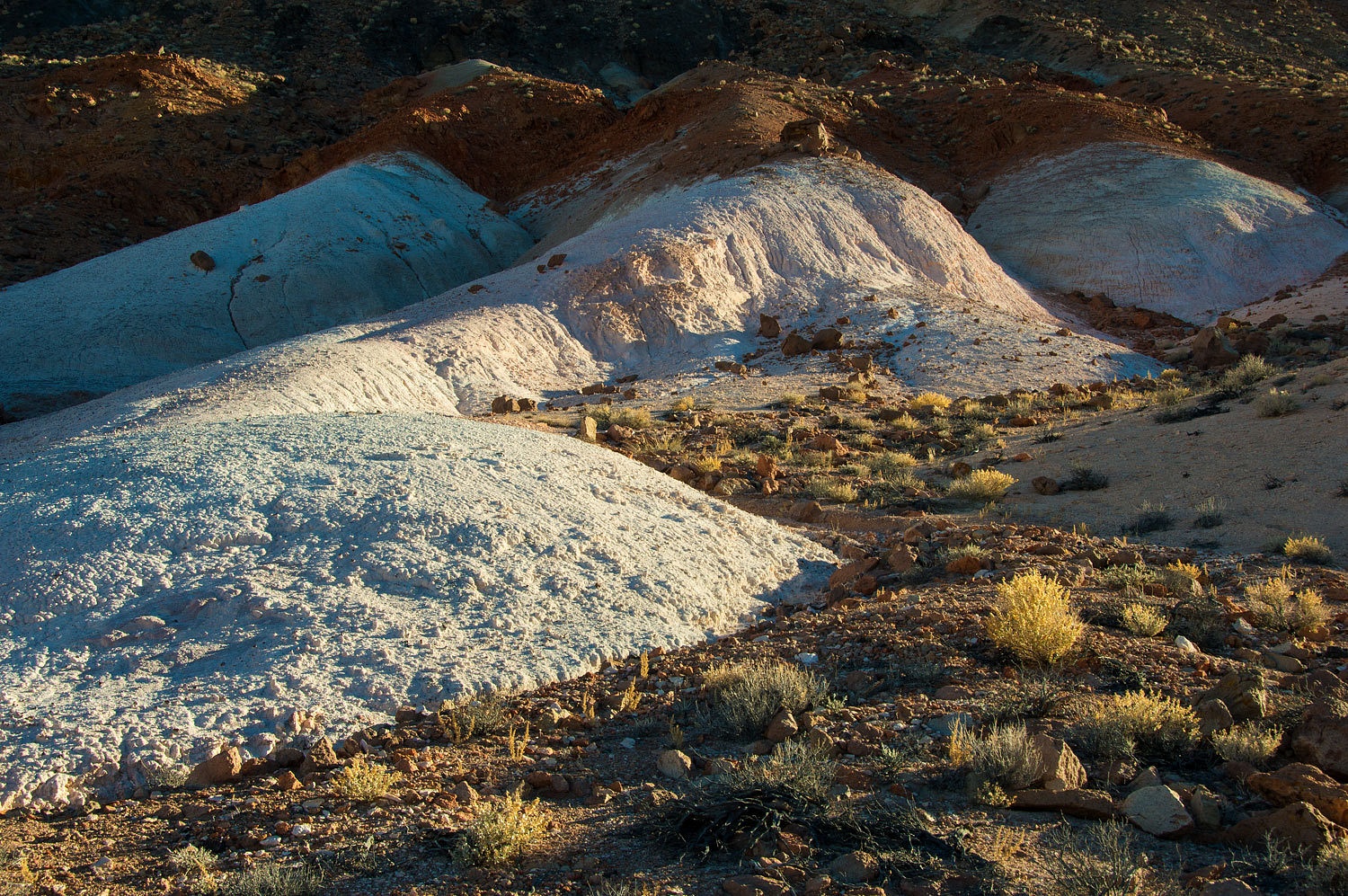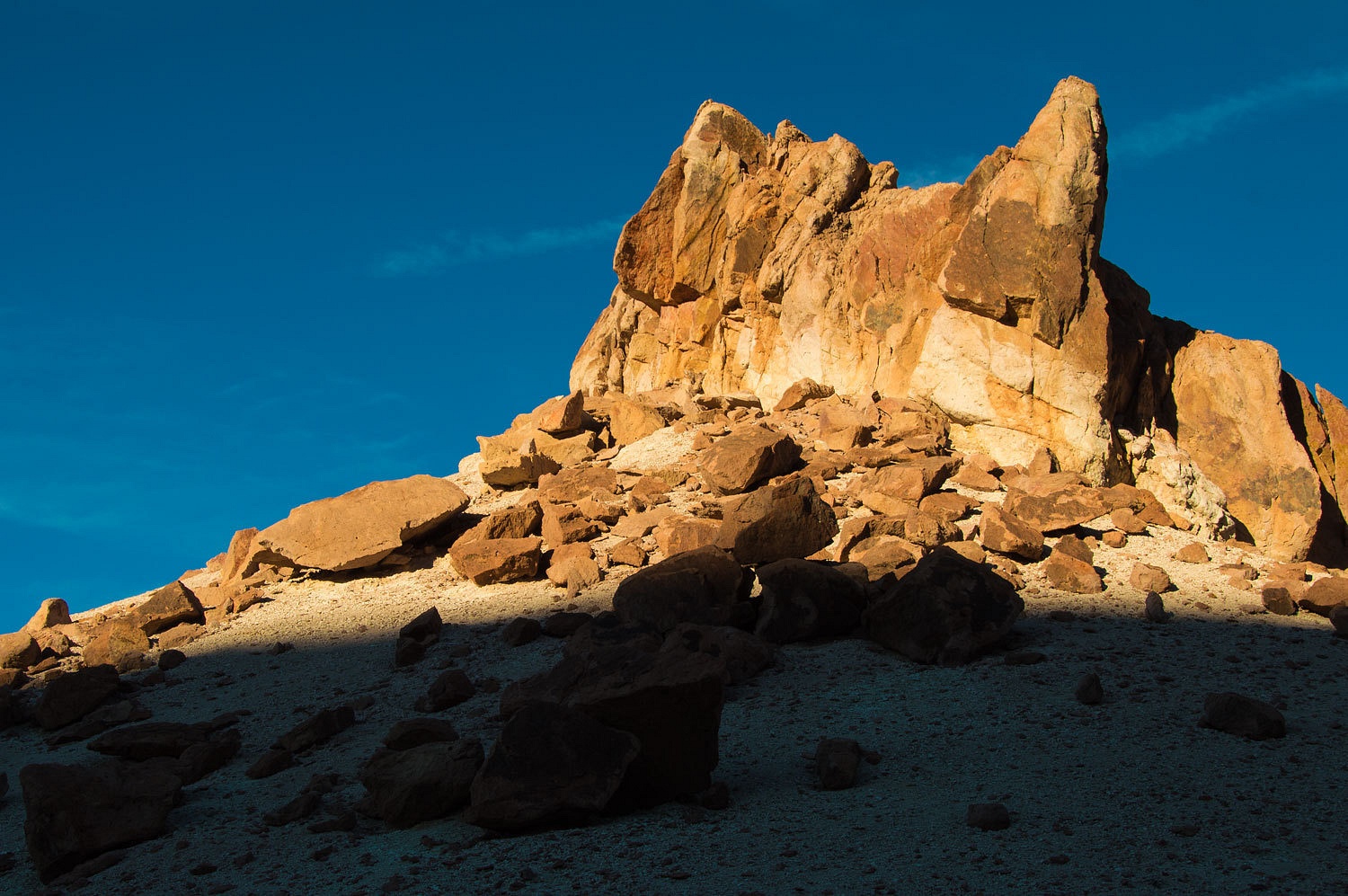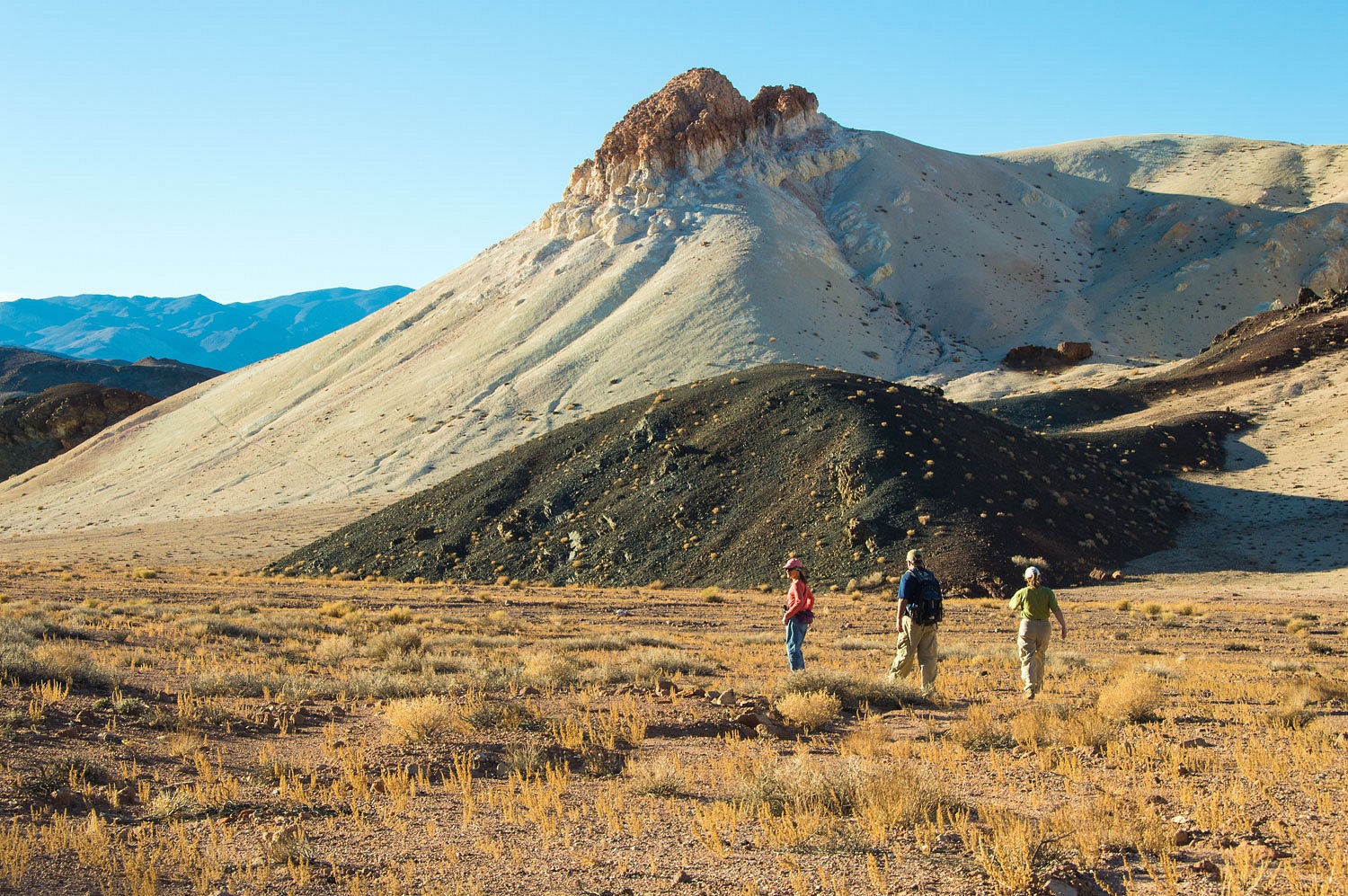 We returned to camp near sunset but the girls saw one more hill to climb.