please remember you can click on a photo to see a larger version
She always called it "our home away from home." At the beginning of our long summer trip this year the Lady's nick name for our camper changed to just, "our home." I asked why. "Because we spend so much time in it," the Lady answered. "Our other home is our house." I think "our refuge" would be appropriate as a name, but I yield to the Lady's simple wisdom.
"Home is where the heart is," is an often heard phrase. Our hearts have led us to many places, places we can disappear into, melt away into; places that are our home in a much broader sense than where our house is.
It started as a weekend for household chores, necessary duties such as cleaning the truck up. We had used the truck for moving the Lady's parents into a retirement apartment.
We took advantage of the camper being off and gave it a good cleaning.
The camper also got a good washing. Separated, they looked so out of place. After lunch we made things right. The camper was loaded, wiring connected to the truck, turnbuckles attached and snugged up. "Turn on the fridge," I told the Lady. She looked at me puzzled. "Want to go somewhere, just spend the night out, somewhere close?" I asked. It was sinking in, her expression relaxed. "Yes!" she said, "I'd love it!"
We were on the road around three and headed to a close by familiar place. Well, I'm stretching that "familiar" a bit. We did know right where it was but we had always skied in. We had never been there without snow on the ground. We had never taken roads there, driven a vehicle close. We had to figure it out, tie
a
bunch of roads together, negotiate a route in. In short, an adventure. Would it go?
We added forty miles to the odometer. It's a lot shorter "as the crow flies" or skiing in. An hour and a half later, and we were there - Cody Meadows.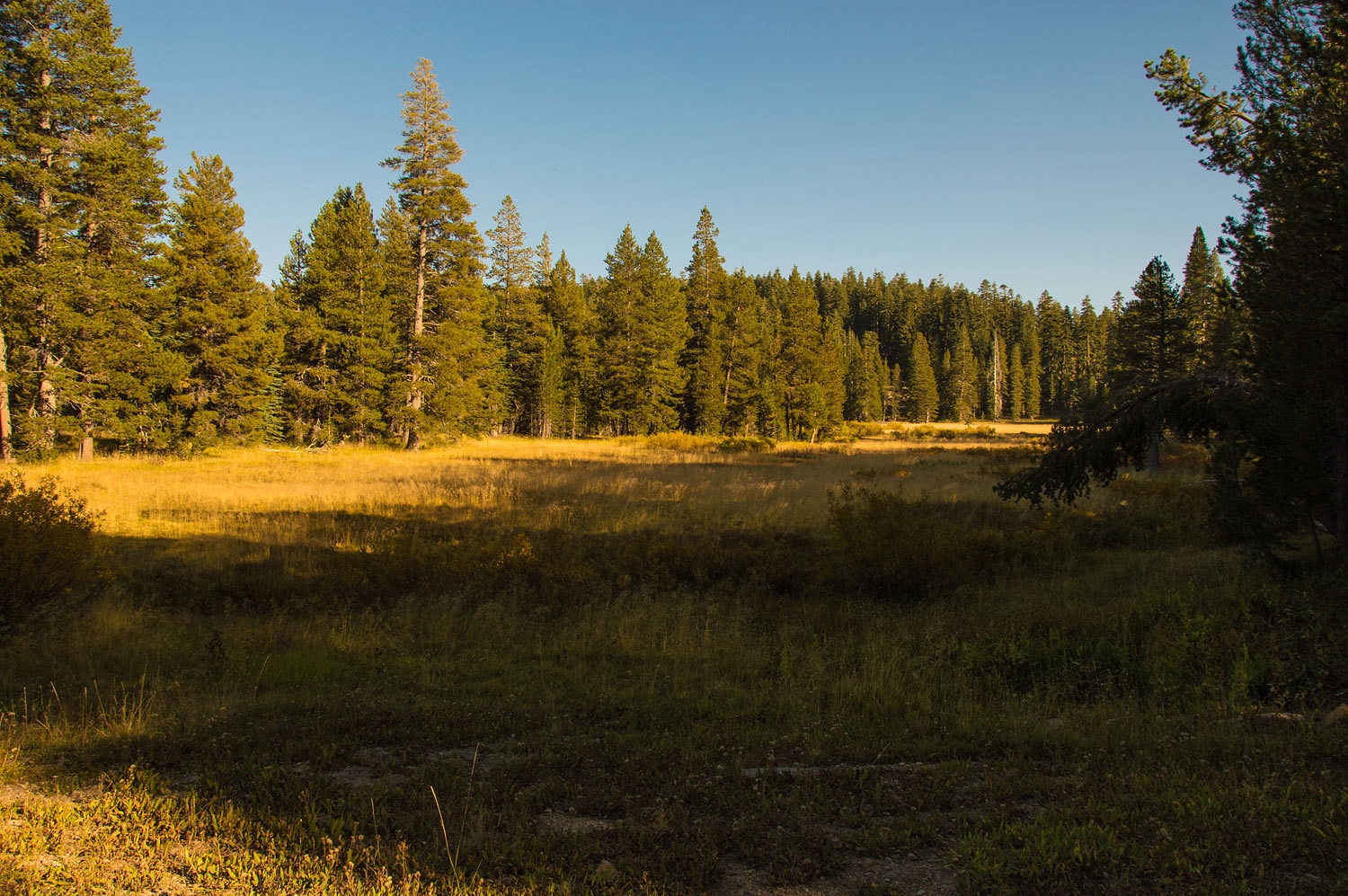 In the summer the cabin was once used by the cattle grazing permitee. Thirty years or so ago a fellow named Fred had an outfitter guide permit to ski people in to stay at Cody Cabin in the winter. We only met Fred a couple of times and he has now passed. Backcountry ski guiding was an endeavor for Fred that kept him happy but was never going to generate enough money to live on. It took effort to get up here on skis, a lot of effort. That fact really cut down on his possible client base.
We first skied in around 25 years ago. Our route was from the Strawberry area on highway 50. The cabin is logs that are covered with shake shingles. The stairs were never used much in the winter as the snow was far deeper.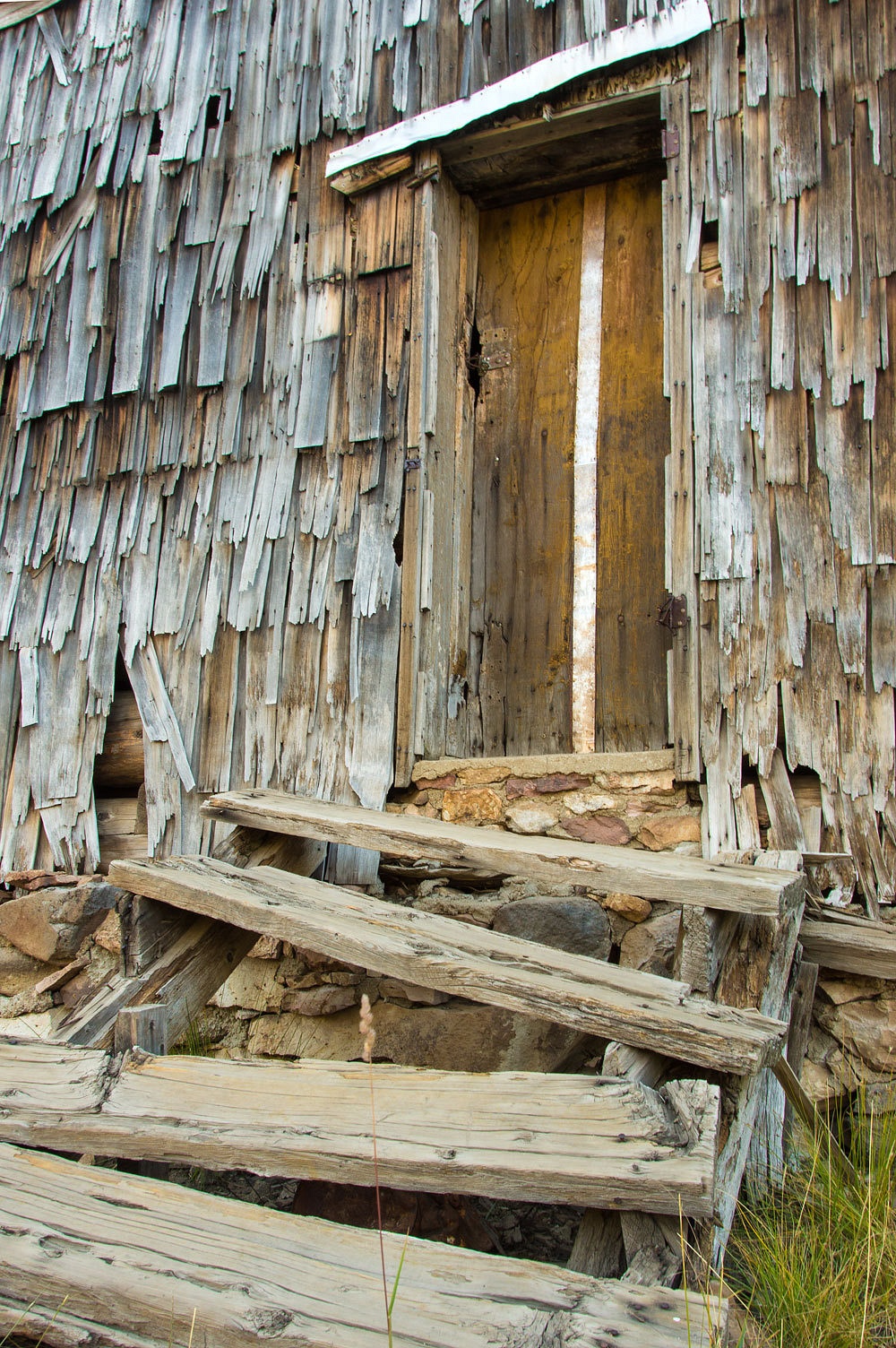 The interior was pretty much as I remember.
Any of you remember the old Asolo leather three pin boots? It believe this is the Snowpine model. Lots of folks called it the Blisterpine.
This skinny Fischer ski puts a date on the last activity here.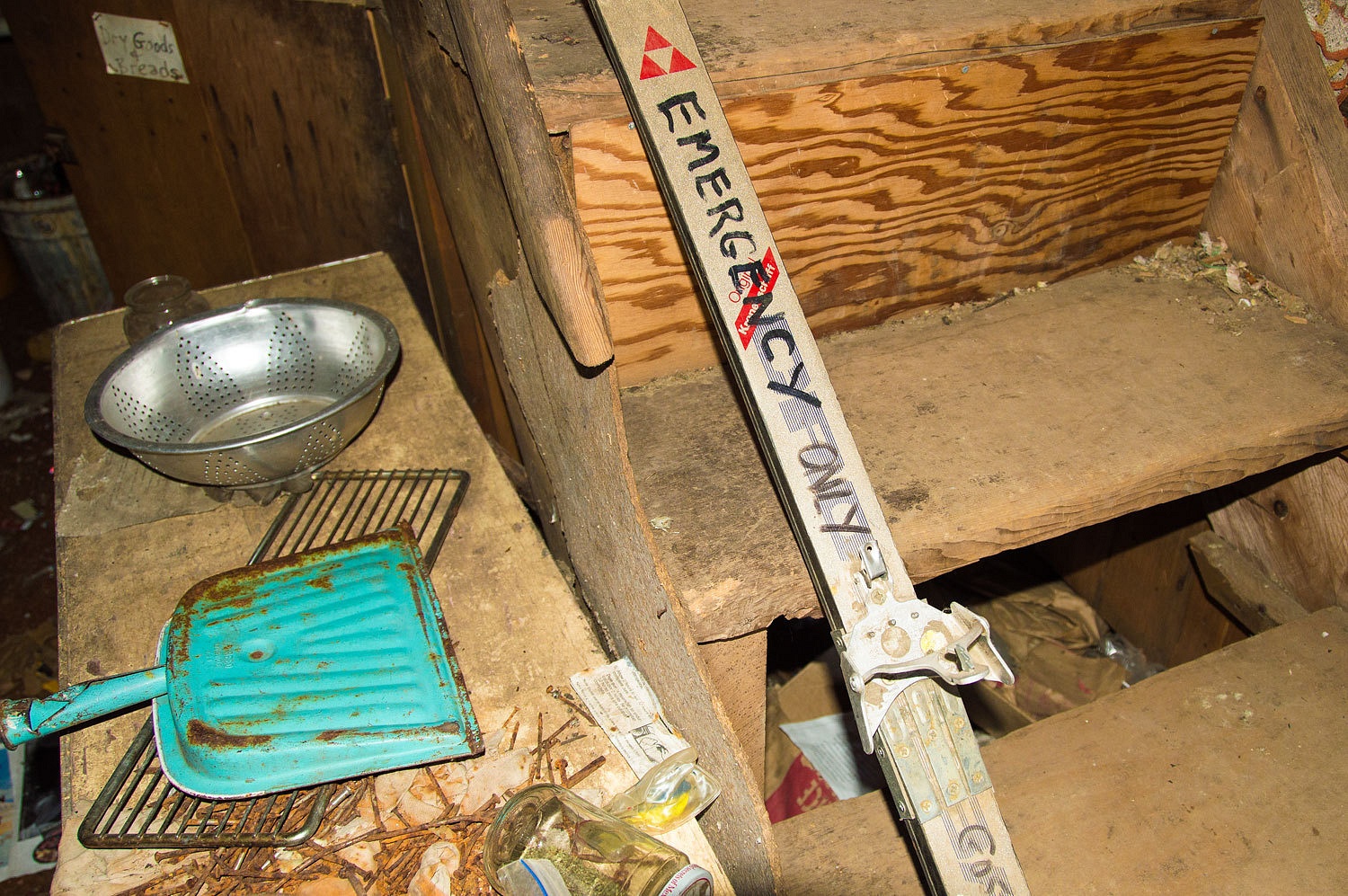 The note on the ski reads, "For Emergency Only. Broken in Middle." That's like seeing a sign on an old rusty pickup out back, "For Emergency Only. Frame Broke."
We set up camp on the ridge back to the southeast. This ridge is the divide between the South Fork of the American River and the Silver Fork of the American.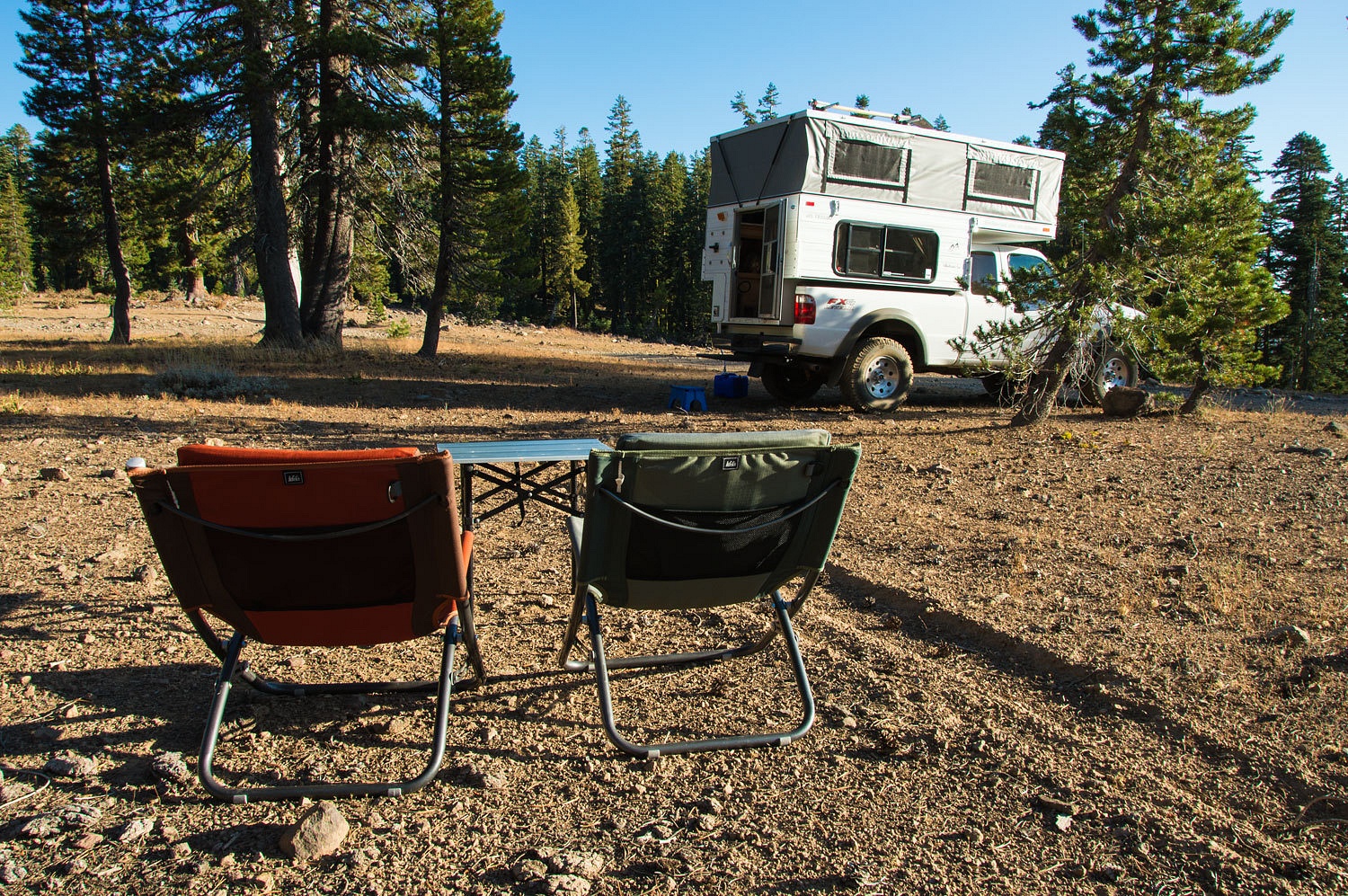 This was just what we needed, a lonely high spot, far from anyone else, a refuge, home. We walked after dinner. A friend always skied into Cody from highway 88 to the south. We wandered in the fading daylight to find a possible overlook and view of that route. The closest we came was a view over the Caples Creek area with Round Top Peak and the Carson Pass area beyond.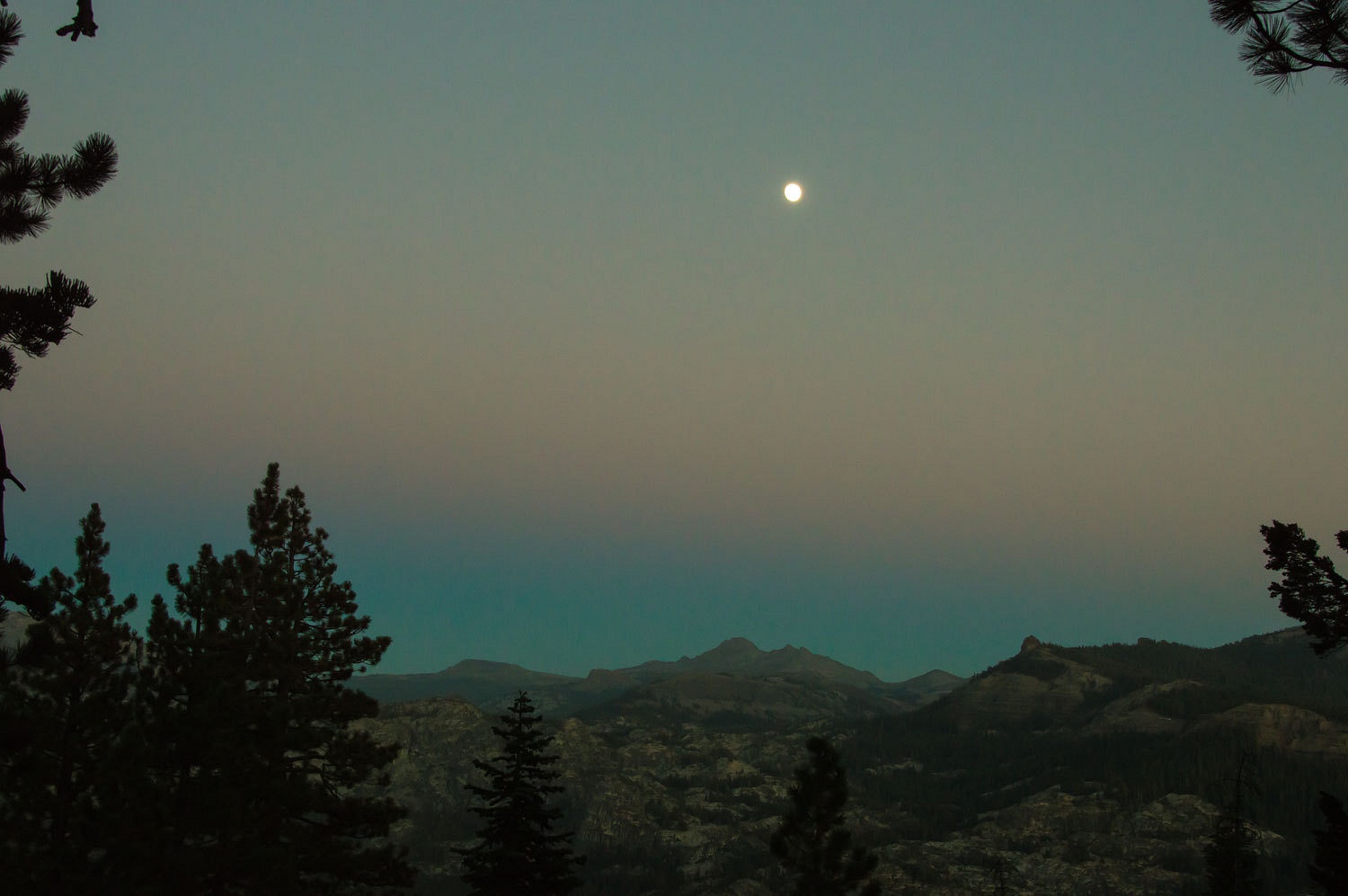 It was well after dark by the time we returned to camp. A coyote was busy singing down in the direction of the cabin. It sounded more like laughter to us, at least it made us laugh. The laughing coyote was a perfect end to our day as we drifted off to sleep.
Steaming coffee mugs accompanied us as we walked before sunup the next morning. Our perch was an open spot in the western white pines and red firs.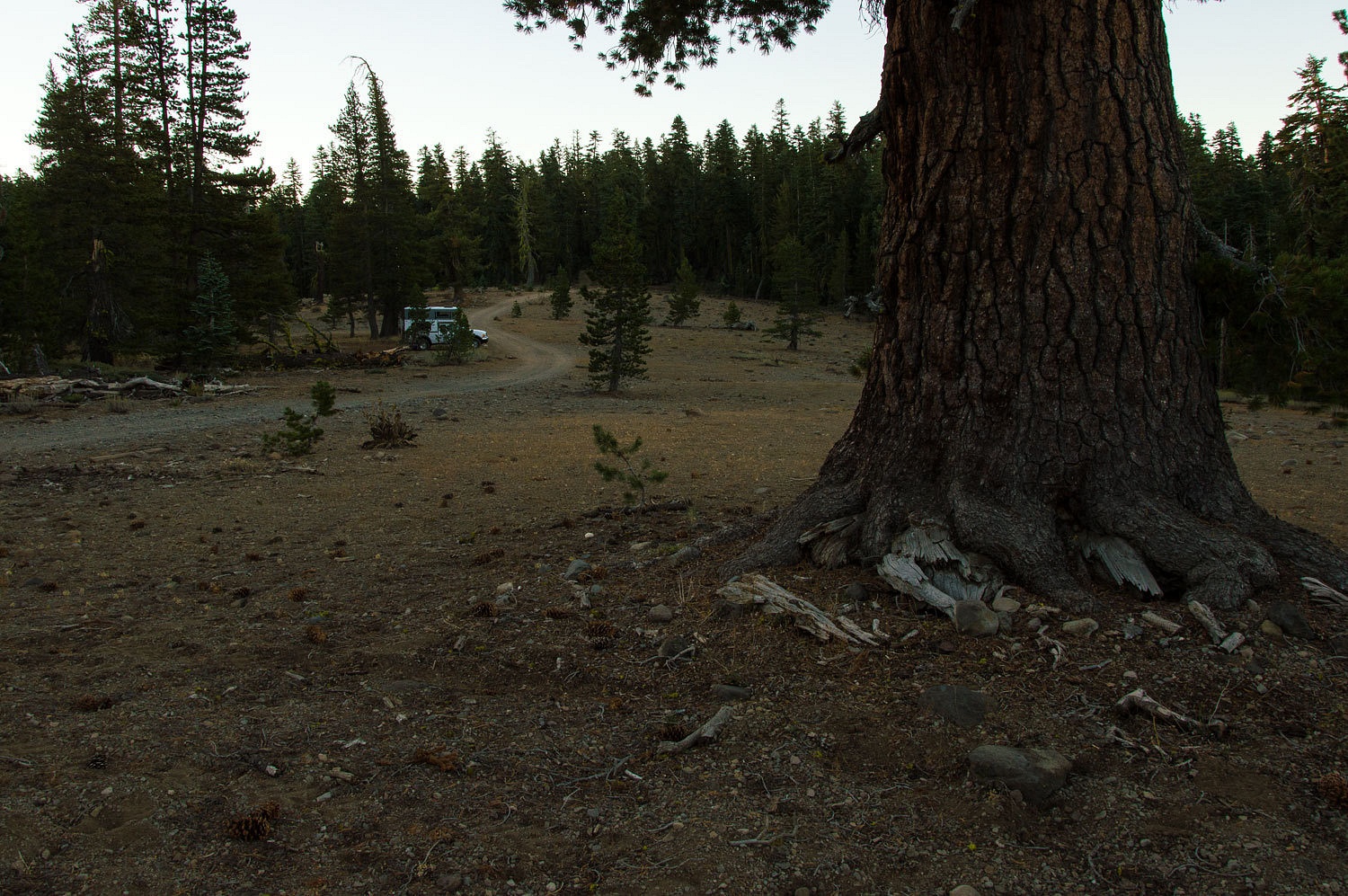 It had only dipped down to 55° overnight and we had a wonderful night with all the windows open. It warmed up quickly with the sun.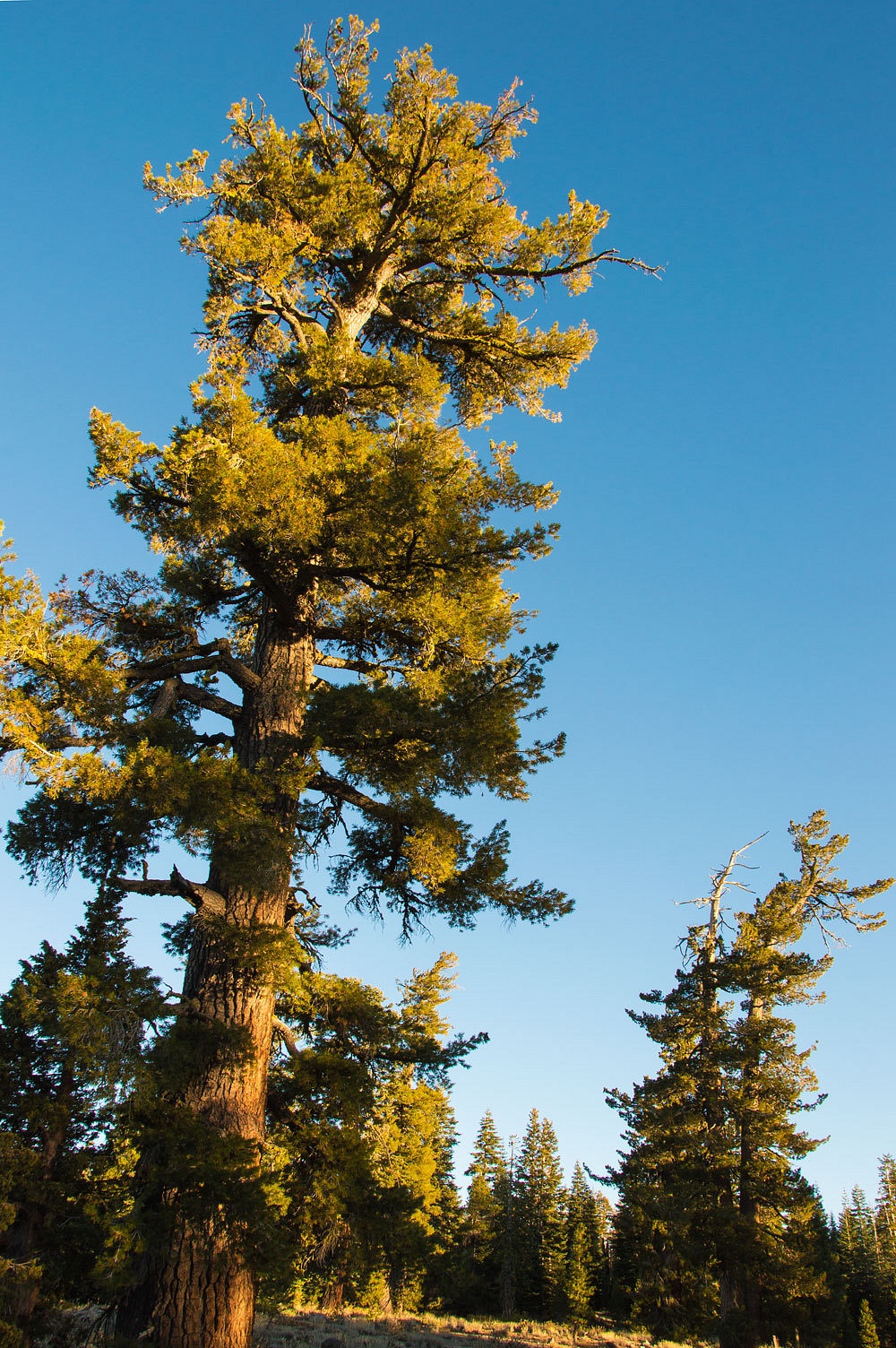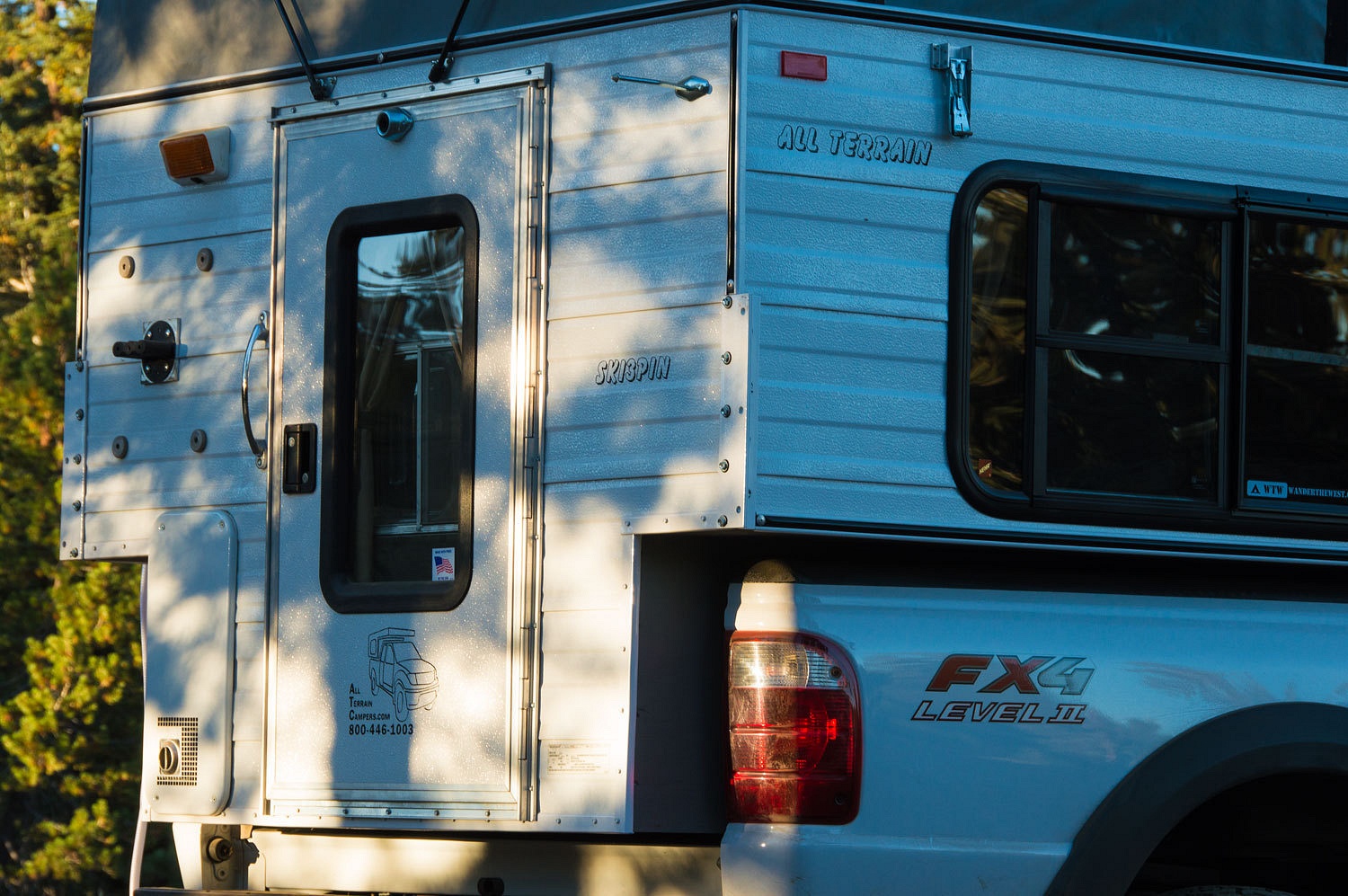 It was incredibly dry up here. Although only early September, it looked more like late October.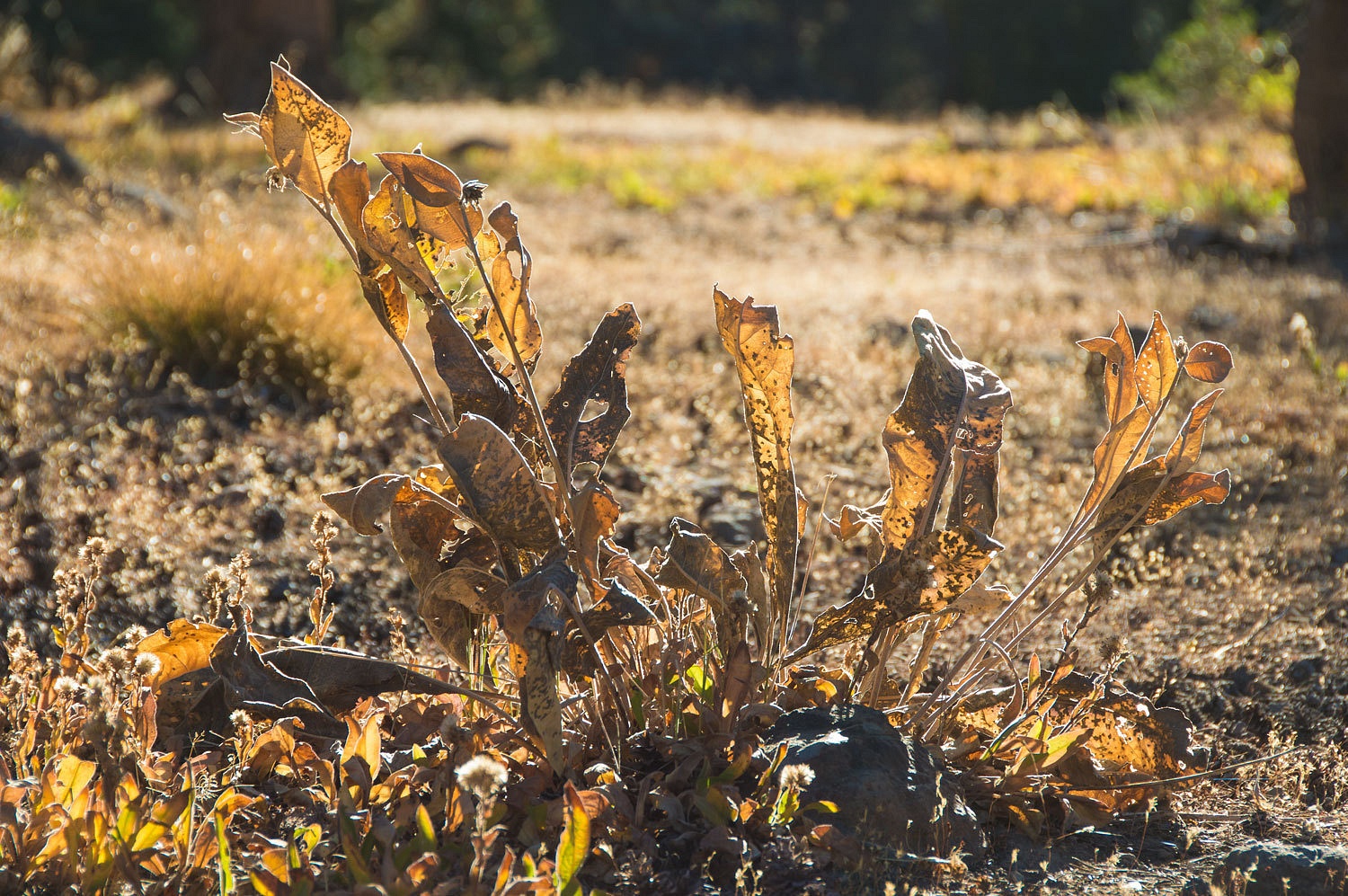 We relaxed with breakfast, enjoying the coming day. Our plan for the morning was to explore the road to the north to see if it would go to an intersection with Packsaddle Pass Road. We had encountered a couple of spots that required four low on the way in. We had also found one possible route out blocked with downed trees. Today we would be cautious, careful to not venture beyond a possible point of no return.
The road was difficult and narrow. It snaked through thick timber in places requiring a tight turning radius. In one place a widowmaker was precariously across the road, its top wedged between two trees. It looked as though we could fit under it with the truck in just the proper position. The Lady spotted. It took some work but we made it.
We reached a broad high spot. "I bet if we walk out to this point," I said, "We'll be right above Cody Lake."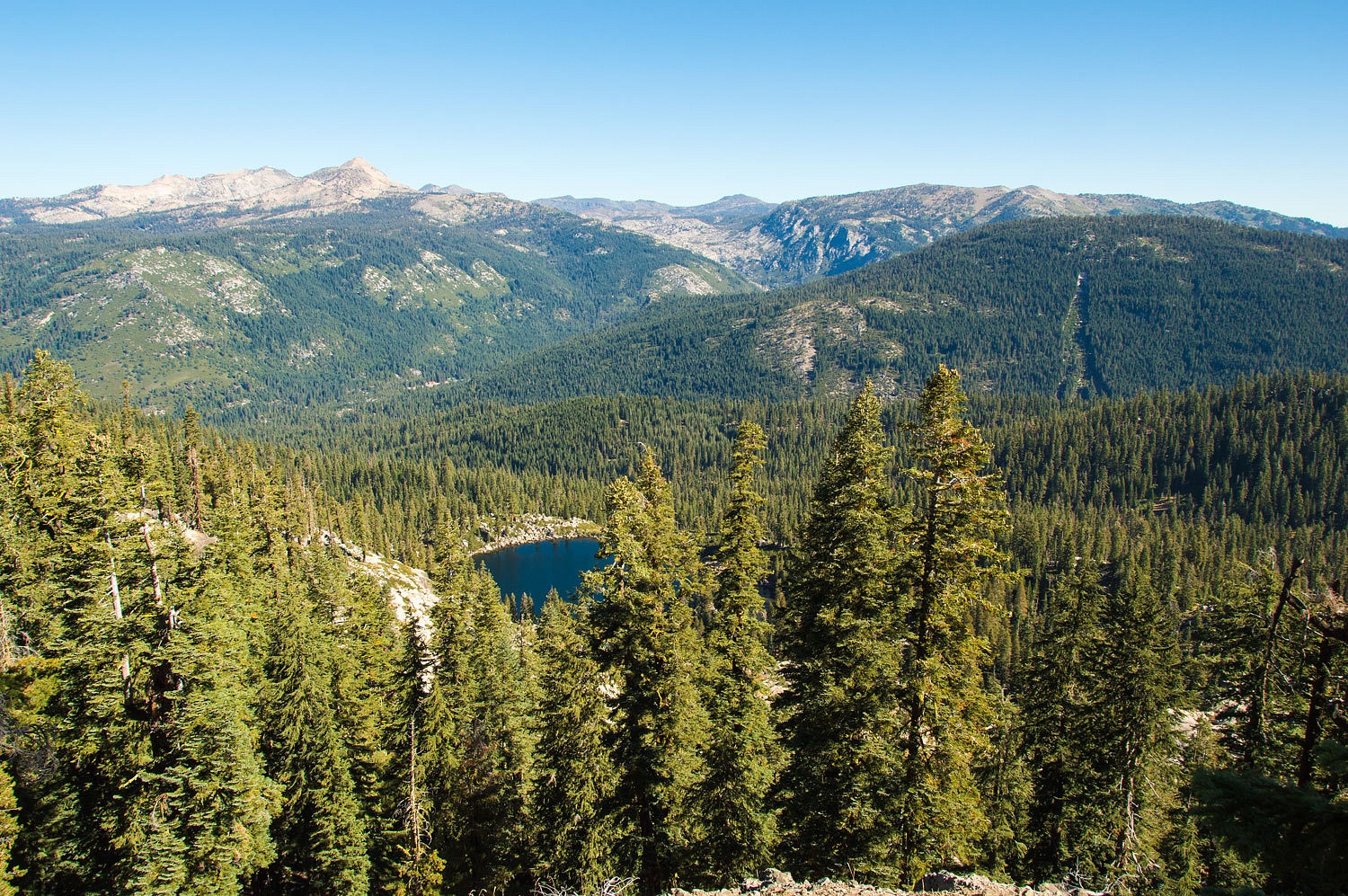 In all the years in this area, this was our first time seeing Cody Lake. It is a small lake in a little granite cirque.
Sacramento Boy Scout Troop One
has a permit to operate a camp there. They do not have exclusive use but who would want to be there when occupied by a large group of boys?
This point also gave a nice view of the South Fork drainage and the peaks of Desolation Wilderness above. I zoomed in on Horsetail Falls dropping out of Desolation Valley.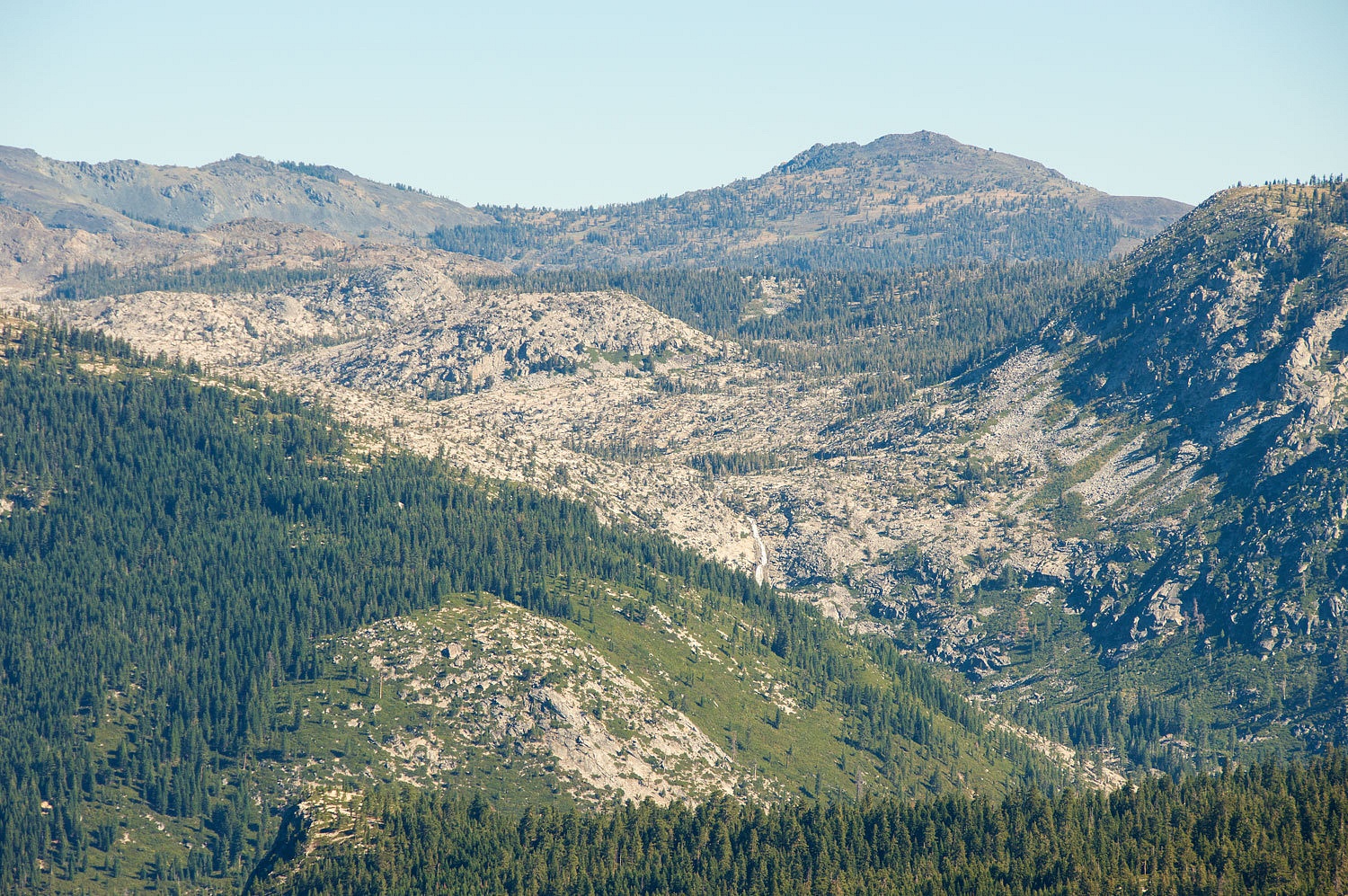 In 1964 a small National Guard plane crashed at the foot of Horsetail Falls.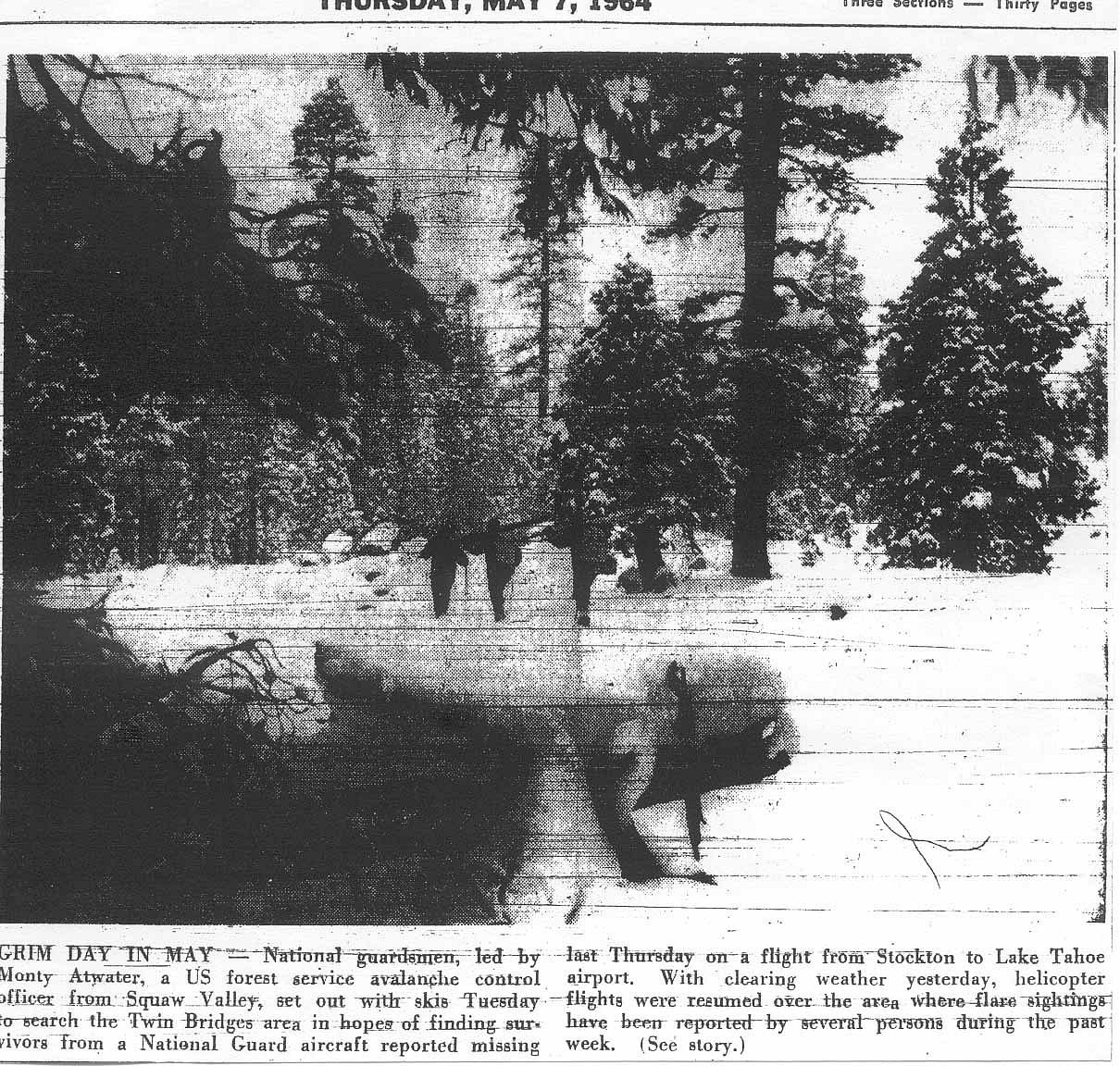 There is no wreckage now at the site. This view interested me because I interviewed a retired USFS employee who was with a work crew up in this area on the day of the crash. Clouds were lowering on the mountain tops and weather was moving in fast. He heard a plane and looked down. He saw the plane flying up canyon, likely trying to get over Echo Summit. He said the plane turned left up Pyramid Creek and not right up the South Fork. If you are unfamiliar with the terrain, Pyramid Creek looks like the main canyon. He told me, "My heart sank. That was a big mistake. The clouds have rocks in them up that way." This was years before it was common for USFS people in the field to have radios.
Across the canyon was Pyramid Peak, the high point of the Crystal Range. Its classic ski descent is to lay tracks down the open southeast face. The Lady prefers the east ridge and drop all the way into Desolation Valley and then exit by skiing up the north ridge of Ralston Peak and finish up by skiing down from Ralston's summit to Camp Sacramento on highway 50. The hooked point is Mount Agassiz. It's an easy scramble to sit on the very top but one step has a bit of pucker involved.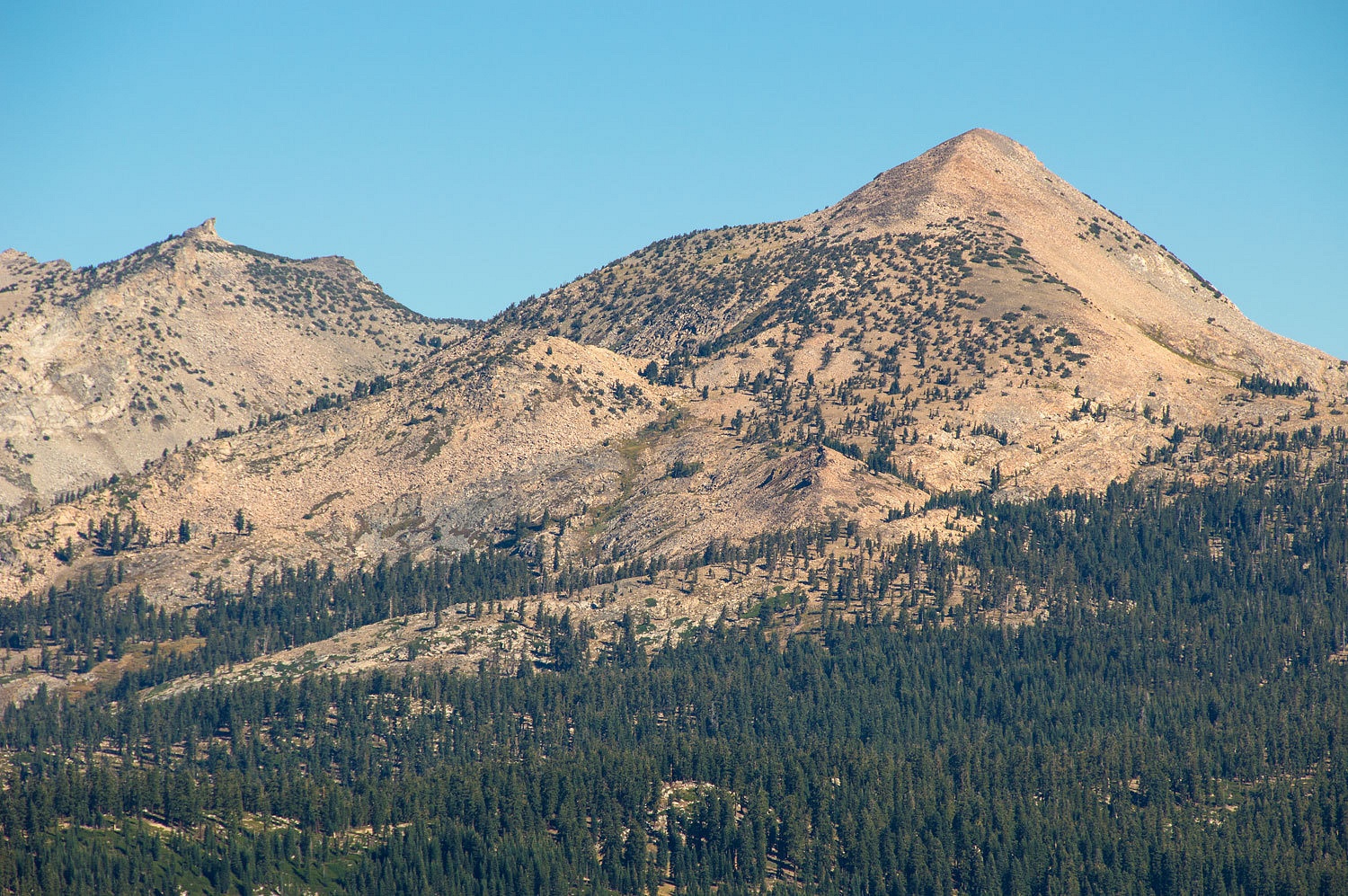 We returned to the truck and to see if the narrow two track would go. We quickly encountered rough tight spots through timber. We got out and scouted. We found one spot with a very low large red fir branch. Going under "with the grain" might be okay but if we had to turn around coming back up could pose a big problem. We walked quite a distance down. The road descended an open ridge line and entered timber again below. Although the road was passable as far as we could see, if it was blocked or impassable ahead that low branch would stop us returning. It was time to return the way we came in. We survived the widowmaker obstacle a second time. We did discover one high spot with a great view we would like to return and camp at.
The view of Cody Lake had whetted our appetite. We found the road into the trailhead. It is a short walk, maybe a quarter mile, into the lake.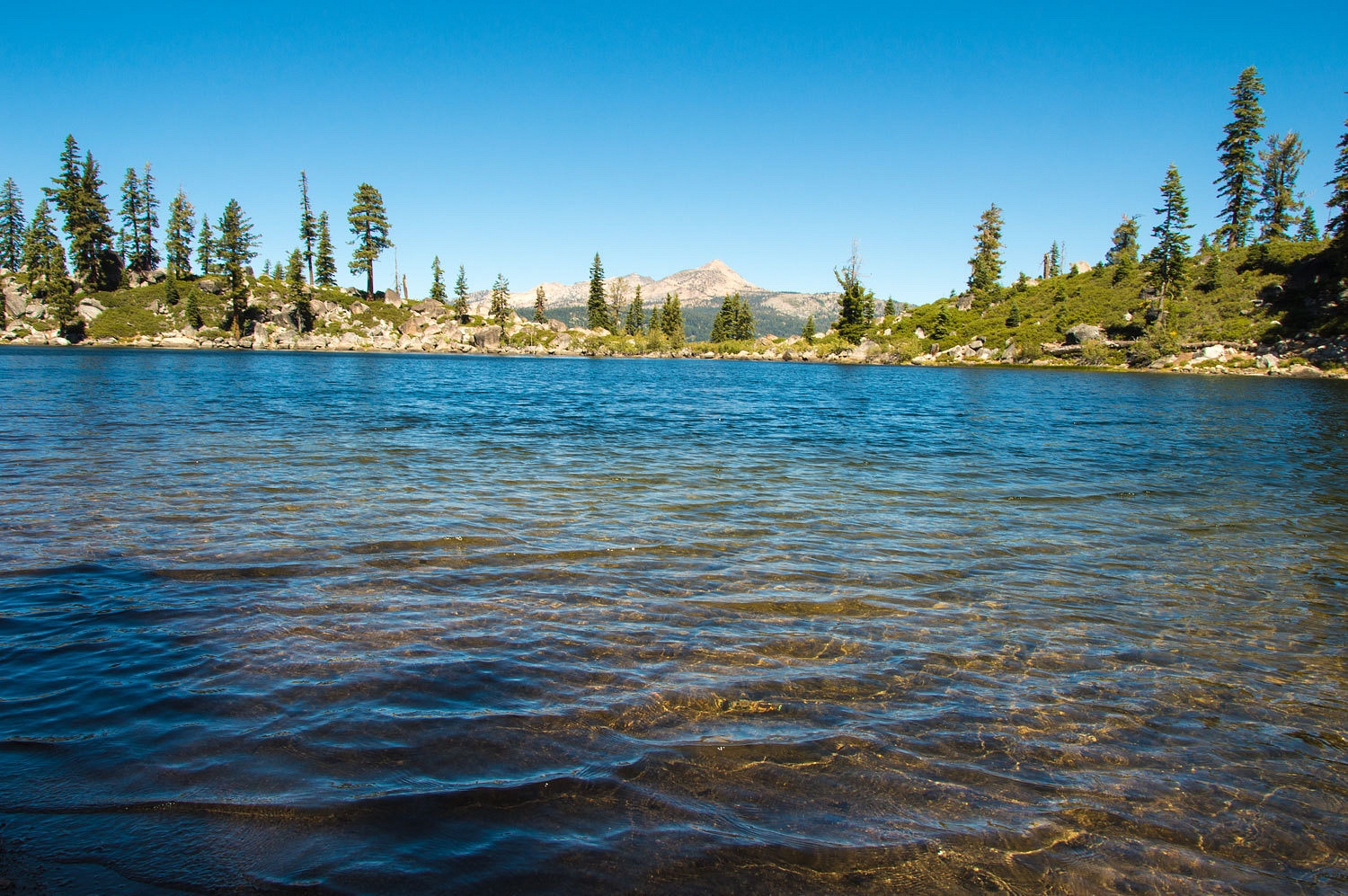 The boy scout camp is back out of sight in a sheltered cove.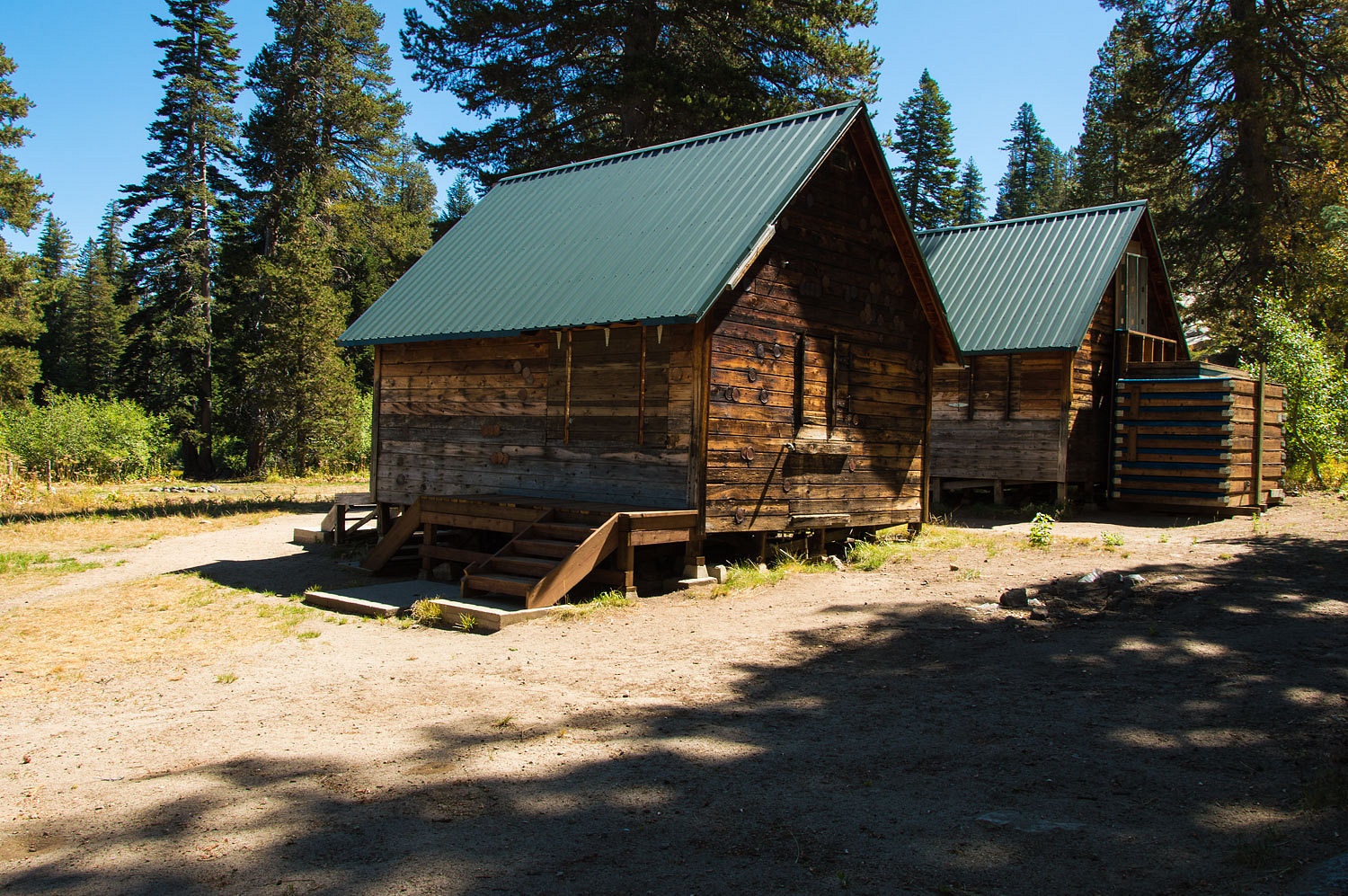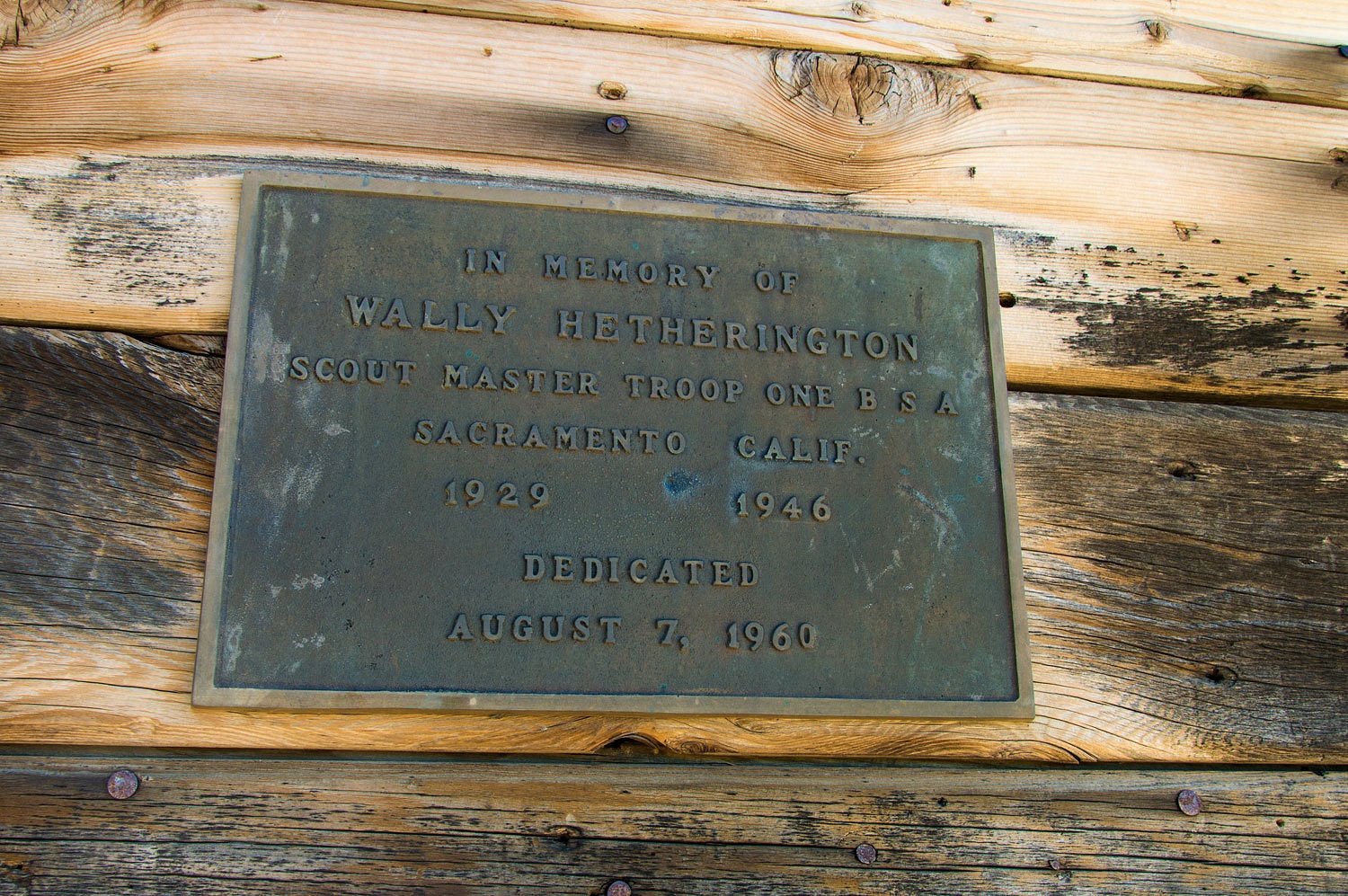 There is no trail around the lake. Half the perimeter is large talus, many places covered with thick brush. That did not stop the Lady.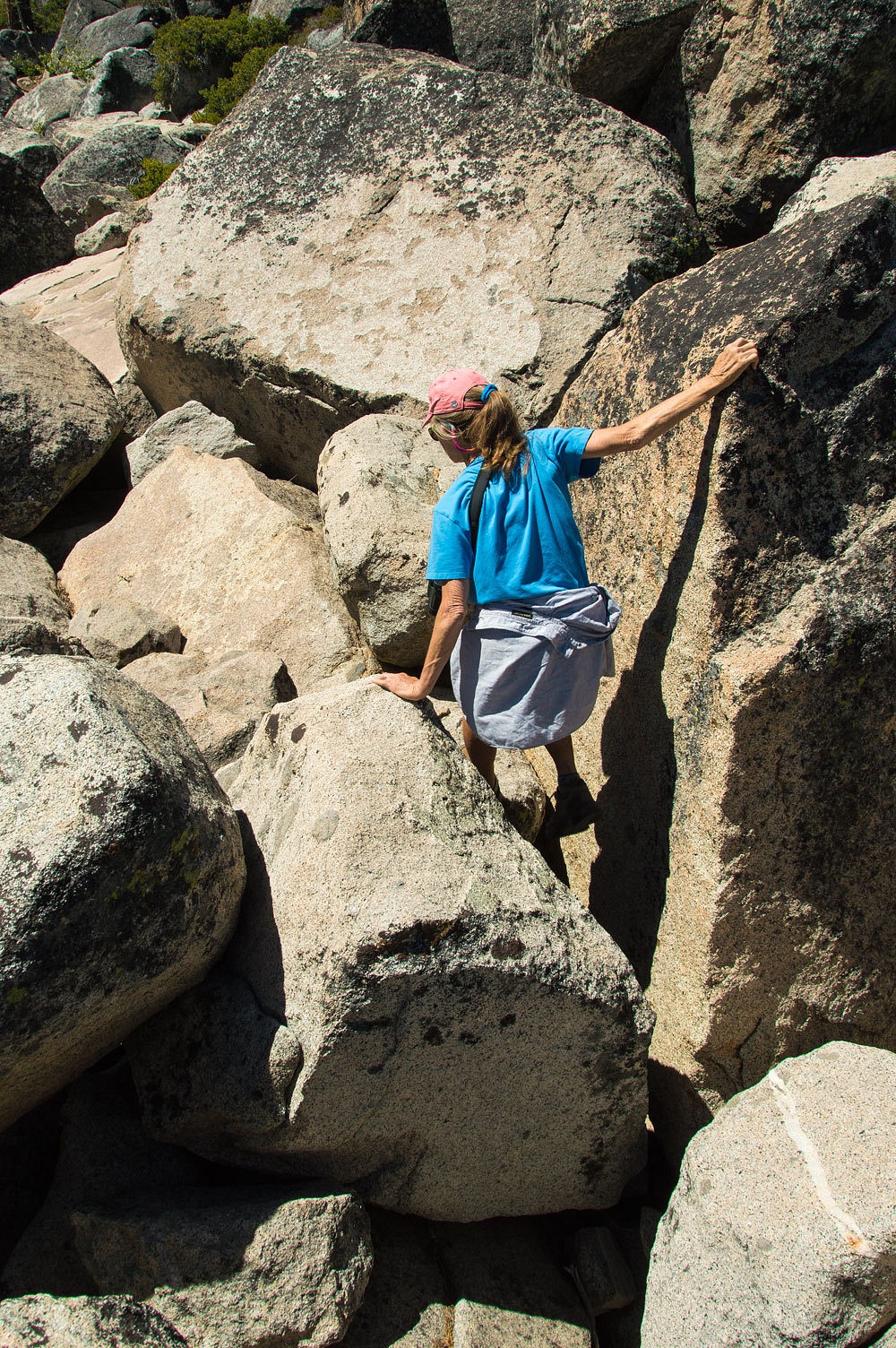 I followed along for the fun.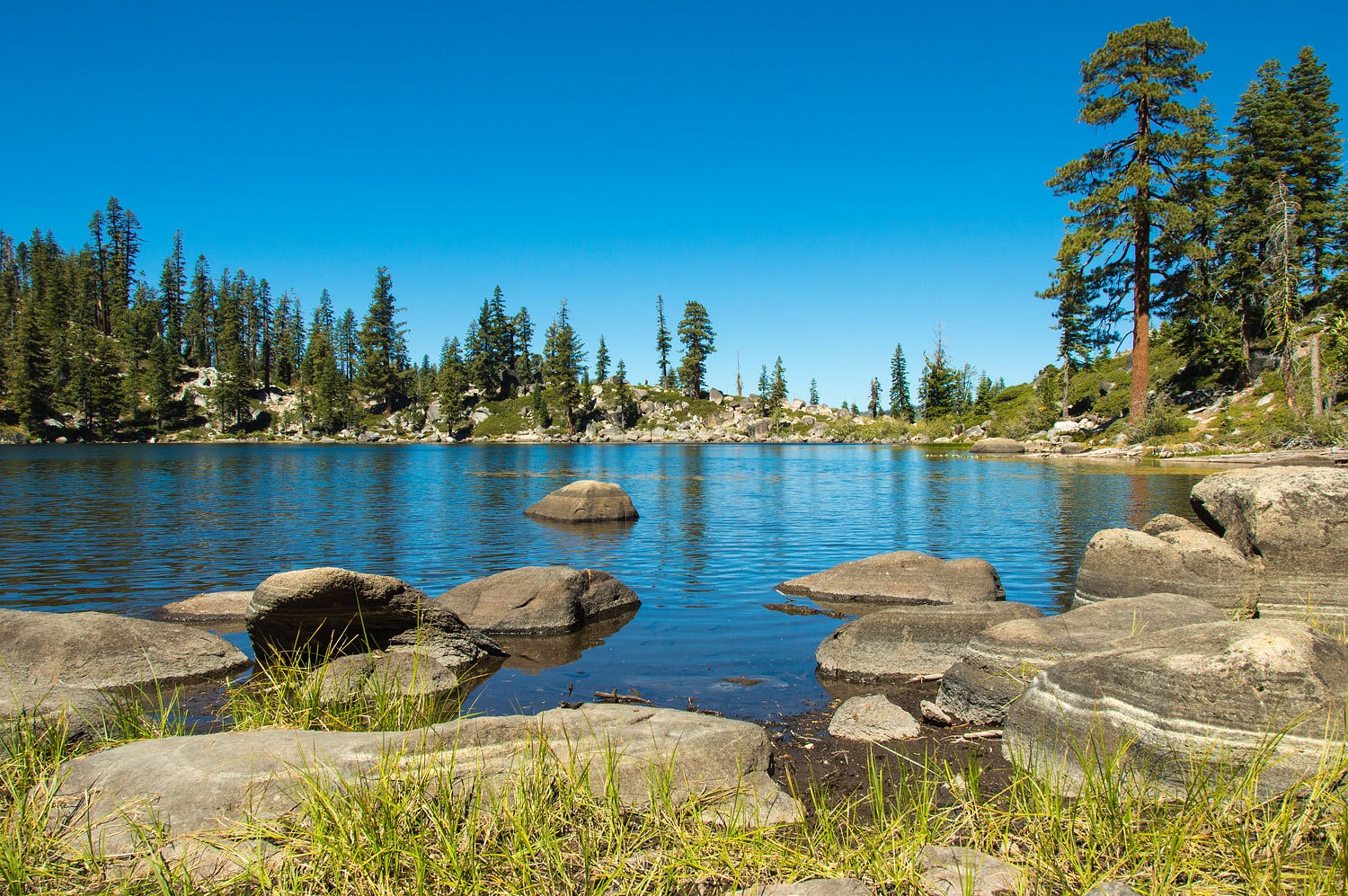 It was a great evening and morning, exploring spots right in our backyard, places we had only seen before in the winter;
getting away to places we call home.