please remember you can click on a photo to see a larger version
Maybe a bit strong to refer to Bishop as hell but damn it was hot. We didn't stop. Drove right on through and headed up into the Sierra. We hoped for relief with the elevation gain. It worked.
The middle portion of this trip was really kind of a whim. June is very busy for us, including the weekends. The previous weekend we had again taught for the California Department of Fish & Wildlife's Advanced Hunter Education Program.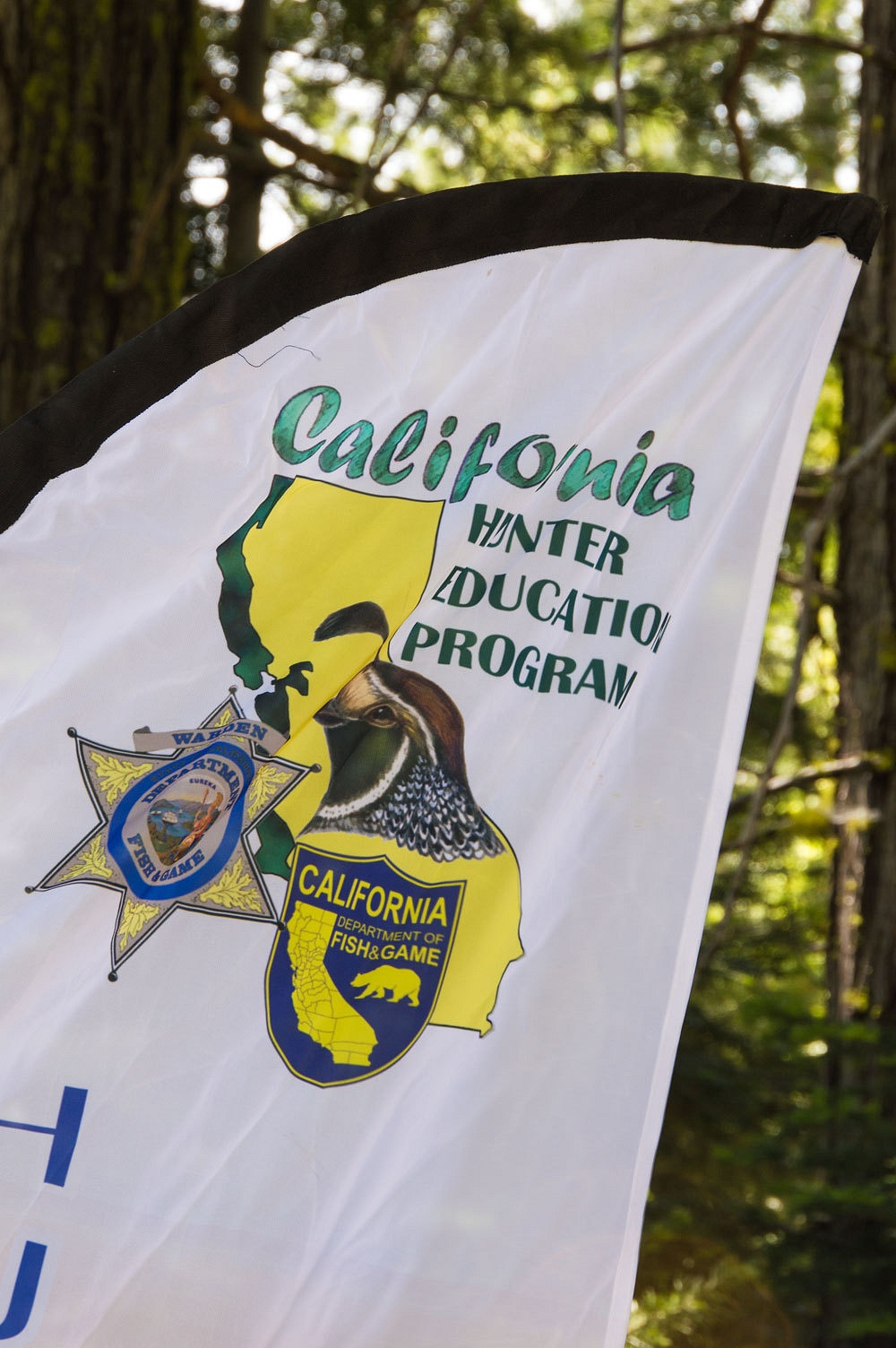 We teach survival and land navigation. It is rewarding and the participants are so enjoyable. Although they come from so many different experiences, they always come together, work as a team, help one another, and make it a fun experience for the Lady and me. I hope we foster this kind of atmosphere. We sure try. We have taught for the program (along with others) for many years and look forward to many more.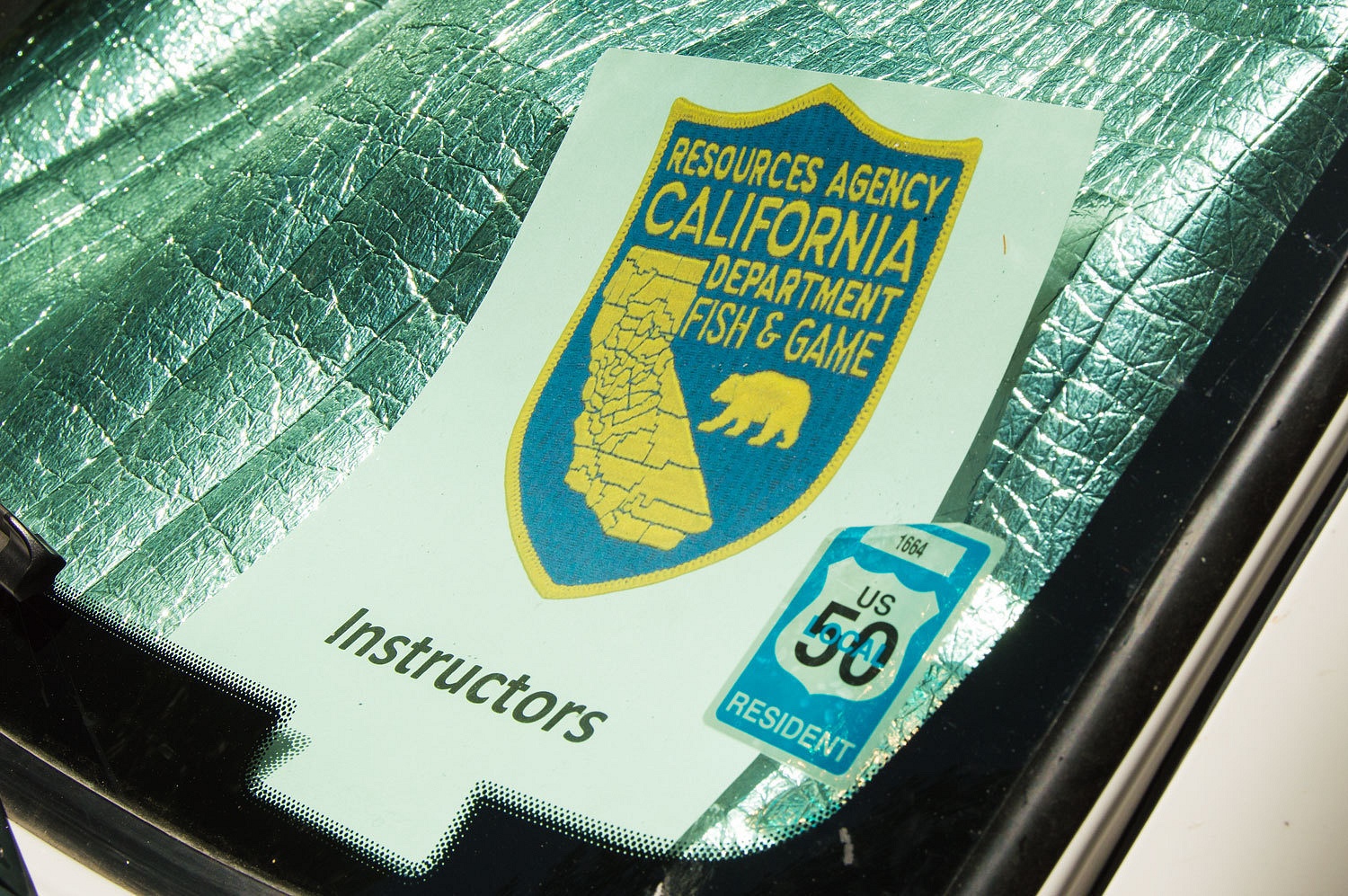 When we got home from that weekend, the Lady, as is her norm,
threw everything into the washer, including her cell phone. It did not survive. We had just changed carriers and getting a new phone through the mail proved to be an ordeal. We were planning to head out but with the Lady's elderly parents challenges mounting, we needed that phone for emergency contact and check ins before we could leave.
And then a dear friend passed away and a memorial service to attend..................................
What a month!
The truck and camper had been packed for a few days. I had been making phone calls and tracking the little package's progress on the Internet.
Saturday morning - "Damn it! It shows the phone is still sitting in a USPS distribution center in Sacramento! This was supposed to be expedited!" I was way past mad. This was now comic relief. The Lady left for last minute items from the grocery store. She returned with the little package in hand. "I stopped by the post office and the lady had the phone. It came in on the morning truck."
"But the tracking number says it's still sitting at the distribution center! I just checked it again!"
The Lady just looked at me. "I have my list of contacts to enter. I can do it on the road. Want to leave on a trip?"
We were out of here. After about 45 minutes of the Lady fussing with the phone and me driving, she asked, "Where are we going?"
"Boundary Peak. We were going to head to the top today, but we still have enough time to get in position today and go to the top tomorrow." I answered.
"And then where?"
"Humm.................anywhere we want!" That seemed like a good answer to me.
Actually we had looked at our topos of the Bishop area and some of the classic high Sierra spots we have never visited - names that conjured up all kinds of high Sierra dreams - Piute Pass, Humphreys Basin, Lamarck Col, Bishop Pass, Dusy Basin.
Late afternoon Sunday found us traveling west up highway 168. We knew nothing about the campgrounds - we figured this was a heavily used recreation area and therefore camping only in campgrounds - were reservations required? Any non-reserved sites? Would everything be full up in the summer?
Hell, we really didn't care. We had a great day on Boundary and there were no messages on the phone when we drove through cell service. We'd find out soon enough what the opportunities were.
Up early Monday morning, we took time to relax and walk with our first mug of coffee. This is truly the best time of the day. It is cool. The birds are coming to life, happy to announce it with their chatter and song. A couple groups of eager backpackers were making the march through the campground from the parking to the trailhead. Cruising through the parking area, evidence from the license plate frames and parking permit stickers firmly stated that this is where southern California comes, far and away the majority.
In short order, we were ready to hit the trail and finally get a look at this High Sierra stuff accessible out of Bishop. Today it was Piute Pass to get a look into Humphreys Basin.
The Wilderness boundary is immediately outside of the campground.
The trail leads up the canyon of the North Fork of Bishop Creek. The high cirque lies above an obvious granite bench.
The trail construction is outstanding and obviously was quite an endeavor. We wondered about the history of these trails.
At the top lies the first high lake, Loch Leven.
The Alpine Columbine were in their spring time glory.
30 years ago, on a hike our dear friend Nancy, now passed, was helping the Lady with alpine wildflower identification. Rounding one bend, the Lady spotted flowers she had earlier learned about from Nancy. It came out a little wrong, "Concubines!" You guessed it, just like "felt", now forever "concubines."
The Lady could see Piute Pass ahead, like putting a carrot on a stick in front of a pony.
The Jeffery Shooting Stars are quite large compared to the Shooting Stars in our area.
The carrot was still out there.
And she was there.
Humphreys Basin stretched out all around us with Summit Lake directly below.
To orient you and let you know about all the possibilities for exploration - the Golden Trout Lakes lie below Summit. To the right and up are the Humphrey Lakes and also the Desolation Lakes. To the left and up is Muriel Lake and above Muriel are Goethe Lakes and the Lost Lakes, each tucked up in higher cirques; high country heaven. We headed over to Muriel.
Pictured from one of the tarns around Muriel, Mount Humphreys rises up over Humphreys Basin.
Muriel Peak rises above its named lake and glacial rumble.
We found a highpoint above Muriel Lake and relaxed. It was great to just be here. No other people were in sight. No voices carried in the wind. It was us and this place. We could fall in love with the Johnny Muir.
We pulled ourselves up from our slumber. It was turnaround time. We had wandered off trail, just exploring. Soon we were back on the east side of Piute Pass.
Clouds and their shadows added drama to our view back down the cirque - the tarns, Piute Lake, Loch Leven in the distance, and then that drop off.
We took a long break at Piute Lake, Boots were off. We soaked the feet, a refreshing break. We developed a fun saying we used throughout this series of hikes, "Would we rather be here or back at camp?" We were in no hurry.
We had to investigate that little stone cabin.
It is now modernized, so there is a snow pillow, antenna, and solar panel tucked away out of sight somewhere nearby. Trips in on skis or snowshoes are probably now just for confirmation and maintenance.
We passed Loch Leven Lake with the largest cruising trout we had seen. We were back to the top of the drop.
In was nice to have camp set up and ready and we could start our hikes directly from the camper. After dinner we had to walk in the evening. We wandered down to North Lake, a real lake on the North Fork Bishop Creek, not an impoundment. It was deserted, the day's crowds had vanished, back to motels or campsites.
This was a nice end to a wonderful day.
Tomorrow, up to Lamarck Col!