please remember you can click on a photo to see a larger version
When we arrived back at camp, I discretely pulled Muir Trek aside. I filled him in on the incident the first night in our camper. His expression was priceless.
"Does the door on your camper squeak?" I asked.
"No, it doesn't," he answered. "It's completely silent."
As I was pondering his answer, Muir Trek worked through the contents of one of their bins. He handed me a small container of WD40.
"Try this," he said with a smile.
This was a very special evening. Prior to the trip Muir Trek asked during a phone call, "What night would be best for us to make dinner for everyone?"
"Wow!" was all I could say.
"What night?" Muir Trek asked again, bringing me out of my euphoric anticipation.
"Monday, Monday would work!"
A tablecloth was on the table. Items started to appear.
The evening color arrived.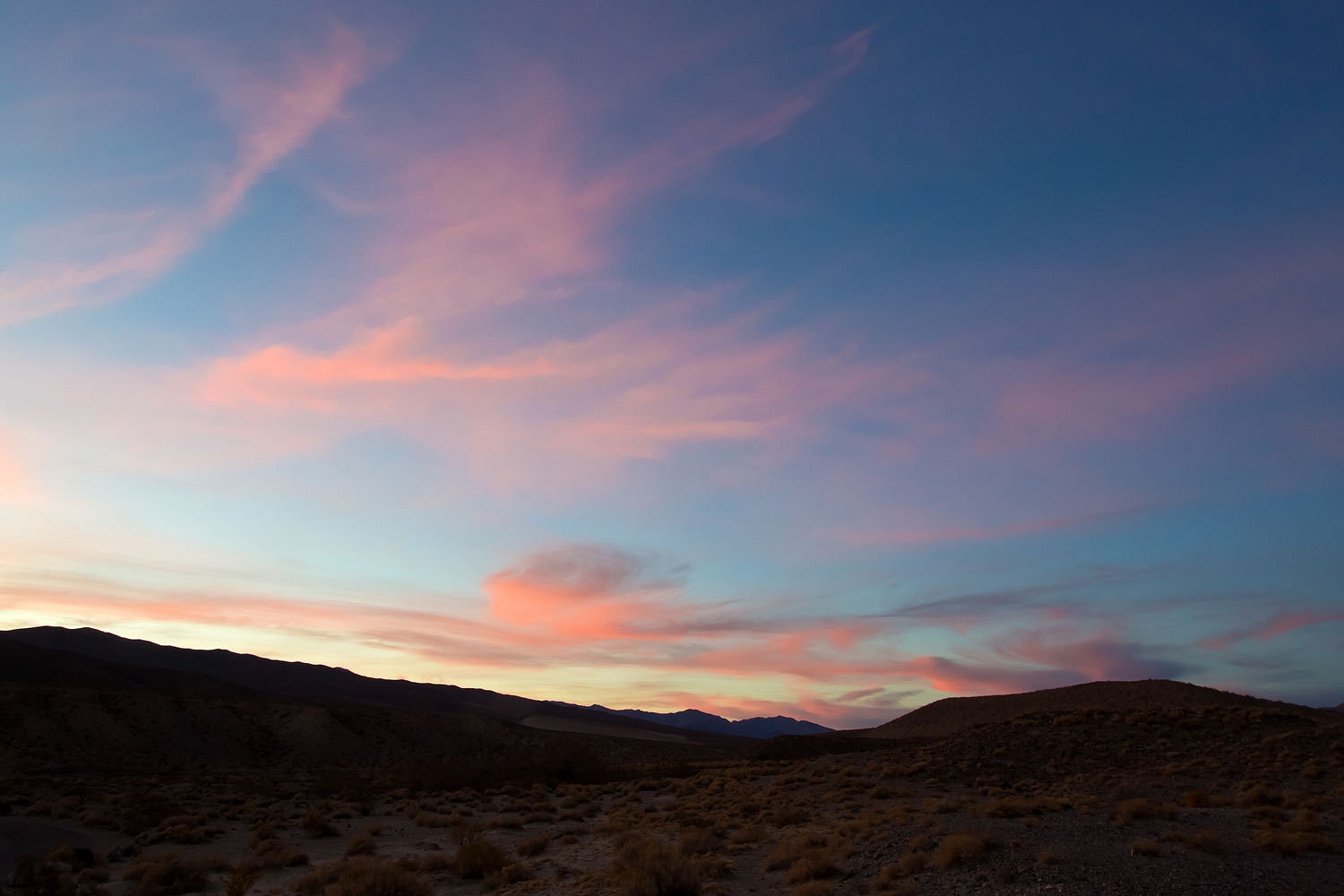 A small fire was built to produce coals. Coals were placed below and on top of a Dutch oven. Stories were told.
With our headlamps, we gathered around the table.
We ate with unbridled enthusiasm. Outdoor Woman announced, "No leftovers!" We took on the task and devoured beef tenderloin marinated in Port wine and wrapped in bacon. The potatoes were exquisite and cooked to perfection. The salad was complete with Feta goat cheese and homemade caramelized pecans. Conversation ceased. We ate with abandon. There were no leftovers. Dessert was raspberry tarts and chocolate truffles. And to top it all off, our friends were decked out in black ties. This was class!